Dana Jane Snyder
of Little Rock, AR, 1942 - 2022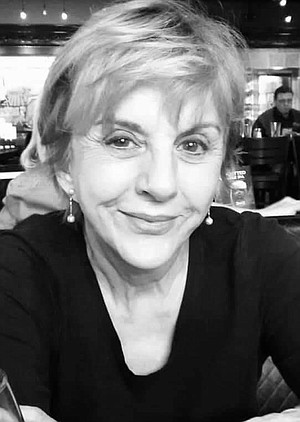 DANA JANE SNYDER departed this life on December 17, 2022, in Little Rock. Dana was born in Fort Smith, Ark., to Joe and Dorchia Snyder. Shortly after graduating from Fort Smith High, she married her high school sweetheart with whom she had two daughters. She began her career in cosmetology at the family-owned Blue Bonnet Beauty Shop working alongside her mother and three aunts.
After relocating with her family to Russellville she temporarily left the hair business to devote her time to raising her family. She was a loving mother and a wonderful hostess who made all family and friends feel welcome. She served as President of the Russellville Junior Auxillary where she met her good friend JoAnn Ellison. They shared a special bond that lasted for many years.
Dana later moved to Little Rock to begin a new chapter in her life. Returning to the hair business, she opened Salon Underground in Hillcrest which she owned and operated for almost 30 years.
Dana was a diva, fashionista, art collector, wine connoisseur, gardener, and could dance a mean Arkansas swing. She was adventurous and loved to travel making trips to Europe and New York with her friends and family. She also followed her dream of flying by soloing a single-engine plane.
She was preceded in death by a sister, Wanda Jo Snyder; and her parents, Joe and Dorchia Snyder. She leaves behind a sister, Lynn Waganer of Fort Smith; and a brother, Pat Snyder of North Little Rock; two daughters, Kelly Cunningham of Dover, Ark., and Kim Callaway of Little Rock; five grandchildren; and nine great-grandchildren.
Visitation will be held on Thursday, December 22, 2022, from 2-4 p.m. in the Roller-Chenal Garden Room. Online guestbook: www.rollerfuneralhomes.com/chenal.
Published December 19, 2022
OBITUARY SUBMITTED BY:
Roller-Chenal Funeral Home
13801 Chenal Parkway, Little Rock, AR
Phone: 501-224-8300
http://www.rollerfuneralhomes.com/chenal