Madeline Saffell Stinnett
of Little Rock, AR, 1934 - 2022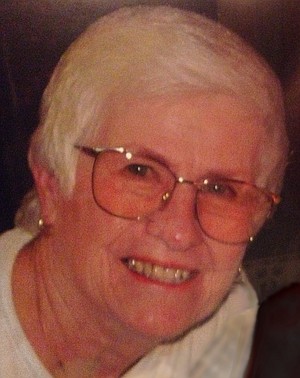 MADELINE SAFFELL STINNETT, 88, of Little Rock passed away on December 14, 2022, with her family by her side. She was born on November 9, 1934, in Saffell, Ark., to Cecil and Susie Saffell.
Madeline grew up in Saffell, a small town in north Arkansas, founded by her ancestors. She was the daughter of a farmer who died when she was two years old. Her mother remarried several years later. Madeline graduated from Strawberry High School in 1952. She worked at her parent's movie theater and traveled to Memphis weekly to get movies for screening. It was at this theater that Madeline met the love of her life, J. R. Stinnett. They were married on December 20, 1958, in Nashville, Tenn., where J. R. was employed. They lived in Chicago before settling in the Landmark community of Little Rock in the early 1960's. Madeline worked for several years before becoming a homemaker with the birth of her two children. She cherished taking care of her family by cooking wonderful meals, baking cakes and pies, sewing, crafting, gardening, and refinishing furniture. Madeline was always there for her family and attended every event for both her children and grandchildren. She was a member of Archview Baptist Church where she taught kindergarten.
Madeline was a loving wife and mother who enjoyed spending time with her family as a devoted wife to J. R., a loving and proud mama/mom to Sonya and Kevin, and a fun-loving and proud grandma/mawmaw to Kayla, Kurt, Justin, and Trevor.
She was preceded in death by J. R., her husband of 62 years, in 2021. She will be laid to rest by him on their anniversary where they will be side by side again on their special day. Her parents, her stepfather (Charlie Lane), and her siblings also predeceased her.
She is survived by her daughter, Sonya Stinnett Dady (Robert); son, Kevin Stinnett (Kristen); four grandchildren, Justin Dady, Trevor Dady, Kayla Stinnett Oudin (Edouard), and Kurt Stinnett (Stephanie).
A service will be held at 2 p.m. Tuesday, December 20, 2022, at Roller-Drummond Funeral Home, 10900 I-30, Little Rock, Ark., 72209. Burial to follow at Salem Cemetery. Visitation will be 6-8 p.m. Monday, December 19, 2022, Roller-Drummond Funeral Home. Memorials may be made to Salem Cemetery, 20621 Arch St., Little Rock, Ark., 72206. Online guestbook: www.rollerfuneralhomes.com.
Published December 19, 2022
OBITUARY SUBMITTED BY:
Roller-Drummond / Southwest
10900 Interstate 30, Little Rock, AR
Phone: 501-455-5800