Cleaster Bryant
of Little Rock, AR, 1942 - 2022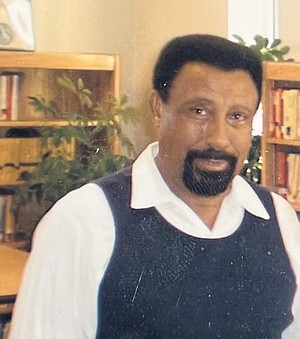 CLEASTER "RABBIT" BRYANT, 80, of Little Rock, passed away peacefully on December 16, 2022.
Survivors include: Two daughters, Yvonne Bryant of Fort Worth, Texas and Yvette (Darryl) Coleman; two sons, Darrell Bryant and Justin Bryant all of Little Rock, Ark.; 10 grandchildren; three great-grandchildren; seven brothers, Freddie (Viola) Bryant, Sr. Julius (Sheila) Bryant, Jr., Lawrence (Regena) Bryant, Sr., Eddie Bryant all of Little Rock, Ark., Daniel Bryant of North Little Rock, Ark., John Wesley (J.W.) of California, and Lester Bryd of DeSoto, Texas; seven sisters, Willie Mae (Arthur) Moore, Naomi Bryant, Doris Harris, and Shirley Jones all of Little Rock, Ark., Bertha Anderson of DeSoto, Texas and Karen (Ben) Starks of Lancaster, Texas, and Bertha Denis of Gardena, California; special friend, Phyllis Atkins of Little Rock, Ark.; a host of nieces, nephews, cousins and friends.
Memorial service: Friday, December 23, 2022, 1pm, Ruffin & Jarrett Funeral Home, 1200 S. Chester Street, Little Rock, 72202.
Published December 21, 2022
OBITUARY SUBMITTED BY:
Ruffin & Jarrett Funeral Home
1200 Chester St., Little Rock, AR
Phone: 501-372-1305