Terry Lee (Chip) Mayhan, Jr.
Pine Bluff, AR, 1952 - 2022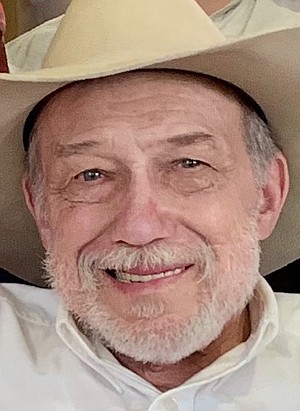 Terry Lee (Chip) Mayhan Jr. was born July 31, 1952 in Pine Bluff, Ark., to Terry Mayhan Sr. and Sylvia Henry Mayhan.
Survived by his life partner, Shivon Bendall, his children; Gabe Mayhan (Kathryn Tucker), Katy Walsh (Jason) and Ty Mayhan.
Siblings: Sheree Alt (Mark) Laurie Speights and Leslie Mayhan.
Grandchildren: William Walsh, Nathaniel Walsh, Sam Mayhan, Caroline Walsh, Madeline Walsh, Allyson Mayhan, Tucker Mayhan and Coco Mayhan.
Chip was always a cowboy. He started riding bulls as a youngster in Pine Bluff. The Pine Bluff Commercial penned him as "possibly being the world's best 16-year-old bull rider" in the late 60's. Over the course of his career as a bull rider he was the PRCA-NIRA Intercollegiate Bull Riding Champion with seven state titles and went on to participate in the ARA, ACA, NRA, IPRA and PRCA.
He enjoyed the outdoors and was an avid hunter and fisherman.
He started a career as an engineer with the Cotton Belt railroad in Pine Bluff that spanned several decades and retired from Union Pacific Railroad.
There will be a private informal family and friends memorial gathering, Sunday, December 18 at 1:00 at 350 Connelly Rd in Pearcy, Ark., for anyone wishing to attend.
A great storyteller with a big heart. He will be missed. Ride off into the sunset, cowboy.
Published December 24, 2022