Peggy Peterson Martin
Perryville, AR, 1939 - 2022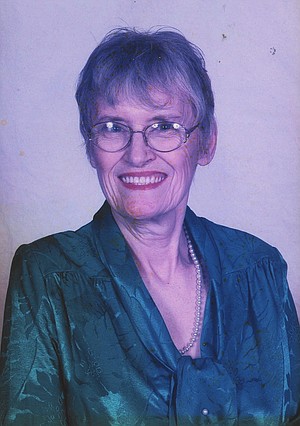 Peggy Peterson Martin, 83, of Perryville, Ark., died on Dec. 22, 2022.
She was born Nov. 9, 1939, in Little Rock, Ark. Her parents were Roxie Kirkes Peterson and the late Roy Peterson, Sr. of Little Rock. She graduated from Fayetteville High School and received her bachelor's, master's, and doctorate degrees from the University of Arkansas at Fayetteville. She served as a community college faculty member and administrator for over 25 years, including at North Arkansas College, and Pulaski Technical College, and as Vice President for Academic and Student Affairs at Washington State Community College in Ohio for 11 years. She worked in student academic support services at the University of Arkansas Fayetteville. She also served as Baptist Student Director at what became the University of Arkansas at Monticello, and as a professional with Ouachita Girl Scout Council and Arkansas Post Girl Scout Council.
She is survived by her sons, Glenn Peterson of Omaha, Neb., and James Pratt of Osaka, Japan, and two grandchildren, and her brother, Roy Peterson of Little Rock.
She was preceded in death by her husband, Marion Franklin "Buddy" Martin, and her sister, the late Donna Peterson Hopkins.
A graveside service is 2 p.m., Wednesday, Dec. 28, 2022 at Stillwell Cemetery in Clarksville, Ark.
Published December 26, 2022
OBITUARY SUBMITTED BY:
Hardwicke Funeral Home
509 West Main / P.O. Box 68, Clarksville, AR
E-mail: hardwickefuneralhome@suddenlinkmail.com
Phone: 479-754-3562