Connie Marylon Toney
of Maumelle, AR, 1956 - 2022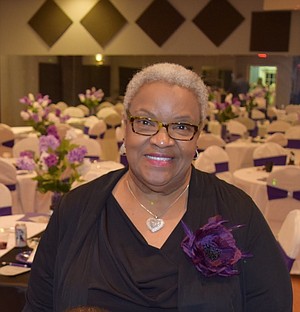 CONNIE MARYLON TONEY was born October 11, 1956, to Tommie L. Mosby and Daniel Lee Kearney. She passed away on December 19, 2022, in Maumelle, Ark.
Connie accepted Christ in 1966 and joined Jericho Baptist Church in Eudora, Ark., and later joined St. Mark Baptist Church in Little Rock under the leadership of Bishop Steven Arnold where she was an active and faithful member.
Connie married Byrel Michael Toney in 1975. They became parents to Constassia "Stassi" Michaelynn.
Connie graduated from Eudora High School in 1975. She earned a bachelor's degree from the University of Arkansas at Little Rock in 1981. She later earned her master's degree in Educational Media and Library Science from the University of Central Arkansas. She worked as a teacher and Library Media Specialist for the North Little Rock School District for over 30 years. Connie was an avid reader and a member of the Sistahs of Maumelle Book Club.
She was preceded in death by her parents, stepfather Simon Mosby, Jr., brothers Transquinian D. Mosby and Larry D. Clark, sister Lorraine Clark and god-daughter Kimberly Early.
She leaves to cherish her memory: her devoted husband of 47 years Byrel M. Toney; daughter Constassia Michaelynn Toney; granddaughter Carsyn MyKaila Brakebill; sisters: Belinda Sims (Benjamin) of Little Rock, Ark., Bridget C. McLean (Jeremy) of Bronx, N.Y., and Dechantria Daneque Wallace (Frederick) of North Little Rock, Ark.; brother Andre Kearney of Kansas City, Mo.; best friend Julia Jones (Phillip) of Alexander, Ark.; god-children: Tony Early, Latoya Early, William Tyler Hawkins and Kennedy Hawkins, and many nieces, nephews, aunts, cousins, and friends.
A viewing will be held from 9-10 a.m., on Thursday, December 29, at St. Mark Baptist Church, 5722 W. 12th Street, Little Rock, Ark., and the Celebration of Life will follow immediately. Burial will be at Hill Cemetery in Eudora, Ark.
Arrangements were entrusted to Bethune Funeral Service.
Published December 28, 2022