David Earl Deason
Dallas, TX, 1963 - 2022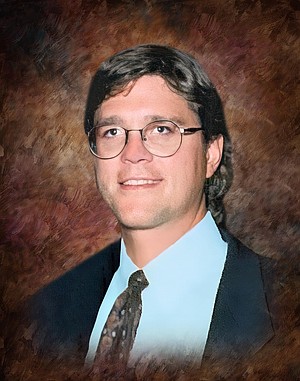 David Earl Deason passed away on Wednesday, December 21, 2022 at Medical City Hospital, Dallas, Texas. He was born August 20, 1963, in Rogers, Ark., to Darwin A. Deason and Bonnie Hardy Deason.
David graduated from Rogers High School, Class of 1981, and attended the University of Arkansas. He moved to Dallas in 1988. There he acquired a position with one of his father's companies, Precept Business Products, where he met the love of his life, Jill Neely. He and Jill were married September 21, 1996 in Dallas. This marriage later blossomed into a family with five children.
David was with Deason Capital Services when his failing health forced him into 10 years of hospital stays and medical procedures which he endured with grace. His family and his many friends from childhood and Dallas, as well as his love of music, helped him find enjoyment in his physically challenged state. He loved staying in touch with his many friends and family via text. His wonderful sense-of-humor and quick wit entertained all. One of his favorite things to brag about was the fact that he was chosen "Mr. Tiny Tot of Pea Ridge, 1969".
David is survived by his beloved wife, Jill, his precious children, Madison, Hannah, Emily, Caleb and Aidan, his Mother, Bonnie Deason of Rogers, Ark., his Father, Darwin and wife, Kimberly of Dallas, his Brother, Doug (Jacki), Sister, Sterling Deason O'Donnell (Jody), Nephews, Preston Deason and Drake O'Donnell and Nieces, Regan Deason and Reese O'Donnell and many, many Friends.
David will be laid to rest in the Deason Family estate at Hillcrest Memorial Park. Funeral services will be private.
The Family wishes to thank the Doctors, Nurses and Therapists who worked so diligently to care for David during his years of medical needs. In lieu of flowers please consider making a donation to the SM Wright Foundation https://secure.paperlesstrans.com.
Arrangements by Sparkman/Hillcrest Funeral Home, 7405 W Northwest Hwy, Dallas, Texas, 75225. 214-363-5401. Share condolences at www.Sparkman-Hillcrest.com.
Published December 28, 2022