Martha Lee Johnson
Dresden, TN, 1941 - 2022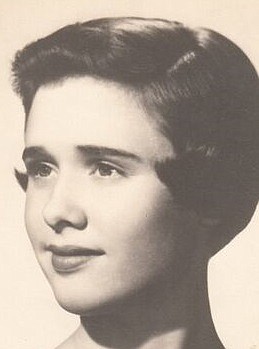 Martha Lee Crook Johnson, 81, passed away December 10, 2022. Martha was born on August 7, 1941, to Robert and Louise Coffman Cook of Crossett, Ark. She married Samuel Paul Johnson on September 2, 1961, and they made their home in Little Rock, Ark.
Martha was preceded in death by her parents; her husband; and her sister, Cora Sue Gill.
She is survived by her son, Colin Johnson (LeAnne) of Dresden, Tenn., and daughter, Susan Abele (Steve) of Reno, Nev. Survivors also include three grandchildren, Anna Lee Johnson of Dresden, Tenn., Cora Johnson Abele and Crockett Samuel Abele, both of Reno, Nev.; and her brother, Larry (Kitty) Crook of Leesburg, Fla. Martha leaves behind many friends that were like family, including her neighbors in Foxcroft who always kept a close eye on her and provided hours of entertainment in the "circle."
Martha led a Food Pantry at Quapaw Quarter Methodist Church for over 30 years, which served thousands of adults and children. She was affectionately known as "Lady" by Fred, who lives somewhere (she never knew exactly) downtown. For over 15 years, she took him food, socks, and other necessities on a weekly basis. On holidays, she was sure that there were cookies or a cake at Wolfe Street, and she'd gather there with community members in recovery. Martha made the world a better place, and she will be missed. "For I was hungry and you gave me something to eat, I was thirsty and you gave me something to drink, I was a stranger and you invited me in." Matthew 25:35
A celebration of life will be held at Quapaw Quarter United Methodist Church, 1601 S. Louisiana Street, Little Rock, Ark., on January 7, 2023, at 1 p.m. In lieu of flowers, donations can be made to the Wolfe Street Foundation, P.O. Box 3708, Little Rock, Ark. 72203, or Dresden Cumberland Presbyterian Church, P.O. Box 198, Dresden, Tenn. 38225.
Published December 28, 2022