Robert Dwight Clemons
Fayetteville, AR, 1923 - 2022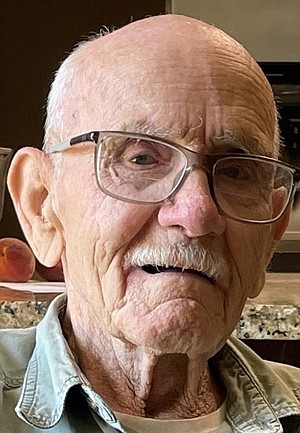 Robert Dwight Clemons, age 99, of Fayetteville, Ark., passed away peacefully at home on December 7, 2022. He was born May 30, 1923, in Lebanon, Mo., to Mabel Dunn Clemons and Elmer Clemons.
He grew up in the Chicago area, where he joined the Marines to serve in WWII in the South Pacific. After the war he returned home where he met his wife of 67 years, Hazel Irene Holmes Clemons. Together they raised 10 children in the Chicago area, and he worked delivering milk for a local dairy company. They then retired to Arkansas in the 1980s.
He is preceded in death by his parents; his wife; and two of his sons, Timothy Clemons and Ronald Clemons; along with his grandson, John Clemons; and his only sibling, Bill Clemons.
He is survived by four sons, Michael, Robert J., William, and Chad Clemons; and by four daughters, Kathleen A. Clark, Christine Malstaff, Susan Clemons, and Joan Clemons.
Memorial service will be held on January 7, 2023, at 2 p.m. at Homewood Suites, 1305 N. Palak Drive, Fayetteville Ark. 72704.
Cremation arrangements are under the direction of Cremations Only, L.L.C. of Springdale.
Published December 28, 2022