Charles Austin Ledbetter
Harrison, AR, 1941 - 2022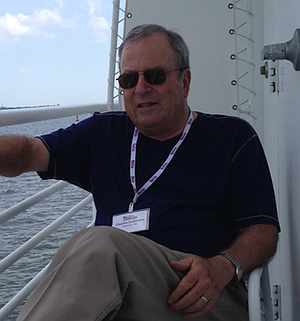 Dr. Charles Austin Ledbetter, age 81, died on December 21, 2022, at his longtime home in Harrison, Ark. The son of the late Birdie Mary and Austin Ledbetter, he was born on June 14, 1941, in Batesville, Ark. Charles was raised in both Sheridan and Benton, Ark, and graduated from Benton High School, Class of 1959.
It was in high school in Benton that he met his beloved wife, the late Suzanne Ledbetter (deceased June 21, 2018). Charles attended the University of Arkansas, where, among many things, he was a member of the Razorback Marching Band. Charles graduated college in May 1963 and married Suzanne later that year. In 1963 he also began medical school in Little Rock, thus embarking on a lifetime medical career.
Charles graduated from the University of Arkansas for Medical Sciences in 1967 and, in the midst of the Vietnam conflict, entered the United States Navy to start practicing medicine. Charles was extremely proud of his service in the Navy as a Naval Physician. He was stationed mainly in Jacksonville, Fla., up until 1970. Charles then returned to Arkansas and the UAMS to begin his orthopedic residency, which concluded in 1974.
At that point, in 1974, he and Suzanne decided to move to Harrison, Ark. There, with his partner, Dr. Don R. Vowell, Charles established orthopedic clinical and surgical practices at Ozark Orthopedics Associates, Ltd., officing both in Harrison and in Berryville, Ark.
During his career as an orthopedic surgeon Charles was widely viewed as a "doctor's doctor." Until he retired in 2007 Charles continued to be on call to treat emergency orthopedic trauma at what is now known as North Arkansas Regional Medical Center in Harrison. It was not uncommon for Charles to be called upon several times a month to operate on patients in the dark, early-morning hours. While that was not pleasant for anyone involved, Charles accepted it as his duty.
Charles was highly credentialed in orthopedics. He acquired a long list of credentials over the years, including serving as a Diplomate, American Board of Orthopedic Surgery; Fellow, American Academy of Orthopedic Surgeons; and Fellow, American College of Surgeons. Charles took the practice of medicine very seriously, worked hard at it, and was honored to be a physician. While his "bedside manner" at times could be a little abrupt, no one could ever question his dedication to the medical profession and to the well-being of his patients.
Charles was able to spend over 10 of his retirement years with Suzanne. Together, they enjoyed travel, their many dogs, working in their immense yard (Charles would say "too immense"), and spending time with their many friends, children, children's spouses and four grandchildren. Charles and Suzanne were longstanding members of First Presbyterian Church in Harrison. They made and enjoyed many friends there and elsewhere in Harrison. Charles was also an avid Arkansas Razorbacks fan and, for many years, held tickets to both football and basketball games in Fayetteville. He especially enjoyed attending basketball games in Bud Walton Arena. Charles further enjoyed fishing the rivers and lakes of north Arkansas and southern Missouri, and, in his younger years, the saltwater regions of the Florida Keys. He was also an avid reader of news and literature, and dabbler in investments.
Charles was preceded in death by his parents and Suzanne. He is survived by his daughters, Lane Arnold (John) of Dallas, Texas; Brynn Thabet (Walid) of Roanoke, Va.; Greer McCleary (Patrick) of Maumelle, Ark.; and Blair Herbert (Matt) of Hughesville, Md. Charles is also survived by his four grandchildren, Landry and Finley Arnold; Gavin McCleary; and Malek Thabet. Finally, Charles's younger brother, Rick Ledbetter, survives him as well.
Charles's family would like to express their deep appreciation for each of his home caregivers during the past few years.
Interment in Little Rock, Ark., on December 29, 2022, will be limited to Charles's immediate family. Memorials may be made to First Presbyterian Church of Harrison, Ark., P.O. Box. 3260, Harrison, Ark., 72602.
Published December 29, 2022
OBITUARY SUBMITTED BY:
Roller-Christeson Funeral Home
519 N. Spring Street, P.O. Box 100, Harrison, AR
Phone: 870-741-3113
http://www.rollerfuneralhomes.com