Foye Lavell Lowe, Jr.
Murrieta, CA, 1941 - 2022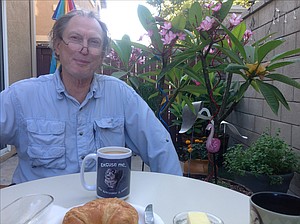 Foye Lavell Lowe, Jr., 81, long-time resident of Baton Rouge, La., passed away December 2, 2022, at his home in Murietta, Calif., after bravely facing a lengthy illness. Born in Bastrop, La., and having spent a childhood across military bases in the US and France, Foye graduated high school in Dermott, Ark. A National Merit Scholar, Foye was an award-winning poet, lyricist, math teacher, puzzle solver, bus driver, attorney and letter writer extraordinaire. Foye received his undergraduate degree in math from Ouachita Baptist University and his Juris Doctor from Tulane Law School. He was a retired prosecutorial attorney for the Louisiana Department of Public Safety. Left to cherish his memory are his wife, Gloria Bockrath, of CA; daughters Marilois Snowman (Doug); Ellen Womack (Milton); stepson John Begley (Elena); his stepmother Lorraine Lowe; 14 grandchildren and four great-grandchildren; his brothers Charles Lowe; Paul Lowe, Tom Lowe and sister Edee Jenkins. He was preceded in death by his parents Mary and Fred Hoffman and Foye Lavell Lowe, Sr. Foye was a member of the Unitarian Universalist Church in Baton Rouge, and a celebration of life will be held in the spring.
Published December 30, 2022