George Ray Biggs
Cane Hill, AR, 1934 - 2022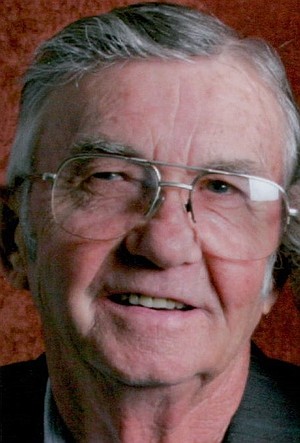 George Ray Biggs, age 87, a resident of Cane Hill, Ark., passed away peacefully Tuesday, February 8, 2022, at his home. He was born December 31, 1934, in Prairie Grove, Ark., the son of Robert and Mary Elizabeth "Lizzie" (Leach) Biggs.
George was a good husband and provider for his family. He and his wife of 60 years, Hazel, built a great life together. He was a great "Dad", "Grandpa", and "Poppy". He loved his family, to work and fish. He could build, repair or re-purpose about anything. He taught us all how to be respectful and resourceful. He was humble, simple, thankful and kind. His legacy will live on as he taught his children and grandchildren to be the same. He was greatly loved and will be greatly missed.
He was a member of the Original Historical Preservation of Cane Hill College. He attended the Clyde Community Church.
He was preceded in death by his wife of 60 years, Hazel McCracken Biggs, his parents, one brother Cpl. James "Buster" Biggs and two sisters Louise Sturdy and Ethel Lockwood.
Survivors include three children, Denise Power and husband Ken of Fayetteville, Carl Biggs and wife Wanda of Cane Hill and Curtis Paul and wife Jo Ann also of Cane Hill. six grandchildren and six great-grandchildren. Kenli Dunham and husband Craig (Rylin, Zaley and McCoy) of Cane Hill, Payton Trail and husband Zach of Little Rock, Jared Biggs and wife Jessica of Cane Hill, Caylan Hudgens and husband Matt (Violet and Grace) of Cane Hill, Megan Biggs of Seattle, Wash., and Trenton Biggs and wife Mikaela (Stetson) also of Cane Hill, Ark.
The family will receive friends Friday, February 11, 2022, 6-8 p.m. at Luginbuel Funeral Home. Funeral service will be held 2 p.m. Saturday, February 12th, 2022, at Luginbuel Chapel in Prairie Grove, Ark. Burial will be in the Cane Hill Cemetery; there will be no graveside service held.
In lieu of Flowers: Gideons Int. P.O. Box 641, Prairie Grove, Ark. 72753, Clyde Community Church. Online guest book, www.luginbuel.com.
Published February 11, 2022
OBITUARY SUBMITTED BY:
Luginbuel Funeral Home
115 N Neal, Prairie Grove, AR
Phone: 479-846-2141