William Lee Kinney
Washington, NC, 1955 - 2022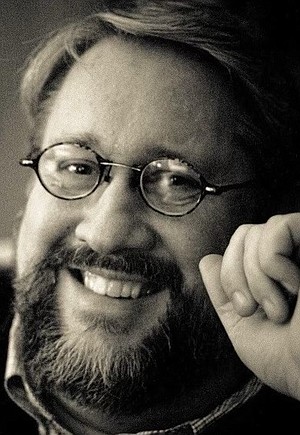 William Lee Kinney died on January 1, 2022, at the age of 66, following a brief illness. Mr. Kinney was born on January 12, 1955, to the late William Austin Kinney and the former Myrtle Violette Smith, in Akron, Ohio.
On May 9, 1976, Mr. Kinney married the love of his life, Marguerite (Peggy) Elizabeth Ross. He often commented that she was the best thing to ever happen to him. Part of the proof of that statement is their three children and five grandchildren.
A graduate of Drew University and Princeton Theological Seminary, Lee has lived a diverse life, as a singer-songwriter, businessman, preacher, teacher, writer, artist, and professional pipe carver. A second career minister, Lee was recognized for his gift of preaching, and won numerous awards for his writing. Many of his sermons have appeared in books and magazines such as Preaching Magazine, Pulpit Digest, and The Clergy Journal. Additionally, his sermon "And a Little Child Shall Lead Them" was selected by the Kyper Institute for inclusion in their popular book, Election Day Sermons, which has sold over 22,000 copies. He was further recognized for his gift of preaching by his inclusion in the 2001 edition of Preaching Magazine's annual publication, Great Preaching.
He is the author of a children's book titled When Nobody's There, and several sermons as well as other inspirational series on audio tape and compact disc by way of A Deeper Walk, a print, audio and video ministry of First Presbyterian Church of Pine Bluff, where he had served from 1995 to 2009 as Senior Pastor, before leaving to serve as Senior Pastor of First Presbyterian Church of "little" Washington, North Carolina.
Additionally, his gift for and love of teaching was regularly on display at SEARK College, Pine Bluff, Ark., where he served as a member of the adjunct faculty, teaching in the areas of philosophy and ethics. He was a member of the Oxford Round Table of Harris Manchester College, Oxford, where he presented a paper in 2007.
Following his retirement in 2020, Lee enjoyed spending time with his children, grandchildren, and friends, and in a host of hobbies and creative pursuits such as graphic art, and writing.
William was preceded in death by his loving wife, Marguerite Elizabeth Kinney of Washington, N.C.; his father, William Austin Kinney of Anderson, S.C.
He is survived by his three children, Daniel Lee Kinney and his wife Chastity of Washington, N.C., Maria Alexandra Langley and her husband Richard of Washington, N.C., Elizabeth Anne Coltrain and her husband Brant of Washington, N.C.; five grandchildren, Abigail, Montgomery, Theodore, Valentina, Talan; his mother, Myrtle Violette Kinney of Anderson, S.C.; two siblings, Deborah Kinney-Soltis of Shelby, N.C.; Nathan B. Kinney of Mahwah, N.J.
At the request of William Lee Kinney and his wife, a memorial service with immediate and extended family will be held at the family lake house in Tafton, Pa. In lieu of flowers the family requests donations in support of Purpose of God Annex at 1015 East 6th Street, Washington, N.C. 27889, or Open Door Community Center for homeless women and children at 1240 Cowell Farm Road, Washington, N.C. 27889.
Condolences may be sent to the family online at www.paulfuneralhome.com
Paul Funeral Home & Crematory of Washington, N.C. is honored to serve the Kinney family.
Published January 4, 2022