Harold Lloyd Gwatney
North Little Rock, AR, 1929 - 2022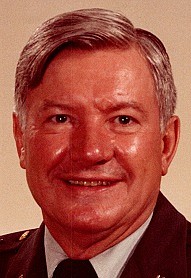 Harold Lloyd Gwatney, "Mr. G" or "Mr. Harold," retired on January 7, 2022. His son Russell was holding his hand, and he was surrounded by loved ones when he peacefully joined his late wife, Syble, and their son, Bill (William Alan) in their Heavenly home.
Harold was born August 17, 1929, in North Little Rock, Ark., to John Jackson Gwatney and Bertha Chenault Gwatney, the middle child of three siblings. He was preceded in death by his siblings, James Robert Gwatney (2014) and Nora Jean Griffin (2004).
Harold was an entrepreneur from a very young age, starting work at just 10 years of age, earning money to buy fabric for his mother to make clothes for him and his siblings. His automotive career began at his uncle's garage, sweeping floors, washing parts, and riding his bicycle to pick up and deliver parts. It was in his uncle's garage where his interest in automobiles and mechanical repair began. By the time he was 12, he had saved enough money to purchase his first car, a Model T, which he promptly fixed up, reconditioned, and sold.
He progressed in his knowledge and passion for automobiles to be a skilled mechanic in his uncle's garage. Because of the need for automotive repair, due to his mechanical skills and the fact that so many of the young men were off to fight the war, he was also able to get his driver's license at the age of 13. He would continue to buy cars, recondition, and sell them.
In 1944, he went to work for Critz Chevrolet in North Little Rock as a mechanics helper and' by 1946, at the age of 15' he became a certified Chevrolet mechanic. He continued to work at Critz Chevrolet throughout high school to his graduation from North Little Rock High School in 1947.
Harold accomplished so many incredible things during his 92 years. But he would say his greatest accomplishment was being married to the love of his life, Syble, and the family they had together. He met Syble in high school during his senior year. She was a hall monitor and he knew the moment he saw her she was special. Their love story would span 75 years, including 73 years of marriage, two sons, six grandchildren, and 11 great-grandchildren. He always referred to her as his "girlfriend" and anyone that knew them could see that the love they shared was rare and special. Today, their family takes comfort in knowing that as children of God, they are now reunited together and with their late son, William Alan 'Bill' Gwatney as a heavenly family. God's promise to us is that we will see them again one day. The life they shared was full of incredible experiences including riding camels, attending glamorous events, traveling the world to countries both east and west. During their life together, spending time with family and doing simple things were the most precious. The annual Christmas gathering, time at the beach, watching a football game all brought them so much joy.
The early years of Harold's life would shape his future and accomplishments. The intersection of love of country and love of cars. He enlisted in the Arkansas National Guard in 1948, and in 1957 he was approved for a Chevrolet franchise giving birth to Harold Gwatney Chevrolet, now Gwatney Automotive companies, which now operates in six locations, in Jacksonville, Sherwood, North Little Rock, and Little Rock. During this time, at the young age of 26, Harold was elected as the youngest North Little Rock alderman in 1955, and would go on to be named North Little Rock's Outstanding Man of the Year in 1956. He resigned as alderman in 1957 after becoming the Chevrolet dealer in Jacksonville.
During his tenure in the Arkansas National Guard, he received his officer commission in 1952 and would go on to attend the prestigious Army War College, reaching the rank of Major General in 1981. During his military career he served as the General commanding officer of the 39th infantry brigade from 1973 to 1978. He was instrumental in bringing the National Guard Professional Education and Training Center to Camp Robinson and aligning the 39th Brigade Infantry with the 101st Airborne in joint readiness training, among many other accomplishments.
In 1981 Major General Gwatney was appointed as the Adjutant General of The State of Arkansas serving until 1983. He retired in 1989. During his career he displayed skill and dedication to the administration, the Arkansas National Guard, the state of Arkansas, and his country.
Throughout the 60s, 70s, and 80s, Gwatney started a variety of business and ventures, including an apartment complexes, Citizens National Bank, later First National Bank, Harold Gwatney Realty Co., Jacksonville Properties, Dalco Enterprises, Inc., Consolidated Insurance Co., and Financial Properties Insurance Co.
In the late 1980s to 2008, he was involved in dealership investments with his sons in Memphis, Tenn., He was among the first 29 to be appointed as Saturn dealers in America.
Harold was a member of Lakewood Methodist Church, and also a member of Free Masonry, Scottish-Rite, a 33rd Degree Mason and a Grand Cross.
Harold was preceded in death, by his wife, Syble Everee Gwatney and their son William Alan "Bill" Gwatney.
He is survived by their son, John Russell "Rusty" Gwatney, his wife Lisa, and their four children, John Gwatney (Wendy), David Gwatney (Susan), Megan Gwatney, and Joe Albanese; Bill Gwatney's daughters Christian Baker and her husband Chris Baker, Chase Gwatney, and their 11 great-grandchildren, Mary-Caryl and Jacqueline Gwatney; Peyton, Whitt, and Chandler Baker; Elaine, Amelia, David Harold Gwatney; William, Elliot Katherine, and Pierce McKay.
Harold was quoted in The Society of Entrepreneurs, which he was a member of his philosophy on leadership, "Developing a vision or idea to a conclusion is the true spirit of entrepreneurship." Today we say well done. Harold Gwatney had a vision for his life and family that was built on hard work, his faith in God, love for his wife, children, grandchildren, and great-grandchildren that he successfully brought to conclusion. He touched many lives, he lived life fully, loved life fully, and has given us all the gift of his love, selfless example, and that smile that we will always remember. Today we are mourning his loss and celebrating a life well-lived. We know he is smiling today as he is reunited with, Syble.
Family and friends are invited to join us in a celebration of his life Friday January 14, 2022, at the Lakewood Methodist Church in North Little Rock, Arkansas at 11 a.m. Due to Covid, live-streaming will be available https://www.expandingthelight.org/worshiponline
In lieu of flowers the family request memorials be sent to St. Jude's Children's Hospital or a charity of your choice.
Published January 12, 2022
OBITUARY SUBMITTED BY:
Griffin Leggett — Rest Hills
7724 Landers Road, North Little Rock, AR
Phone: 501-835-3515
http://www.griffinleggettresthills.com/