Martha Brooks
Maumelle, AR, 1926 - 2022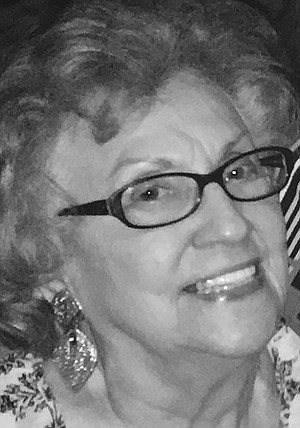 Martha Brooks, age 95, of Maumelle, died Monday, January 10, 2022, at her home. She was born November 4, 1926, in Vimey Ridge, to Gus and Sarah Bubbus. Martha attended a small school in Vimey Ridge, and meet her life-long best friend, Bessie Bailey. They grew up together and remained very close throughout their lifetimes. As teenagers, Martha and her big sister, Georgia Ann loved dancing to popular music tunes. A favorite pastime was going to the USO shows and dance parties at the air base and Fort Roots. Martha and her siblings were raised in a Christian home. Martha shared her deep faith often and lived her life as a genuine Christian example.
Martha's first job was at the AR. Ordnance Plant at the Air Base in Jacksonville. She told of how she and the girlfriends would dance across the floor while transporting the munitions from one place to another inside the plant. They were excited to be part of the war effort and receive a paycheck in the process. Martha met her first husband, Raliegh Wilson while roller skating. They were married just shy of 50 years and raised three beautiful sons: Richard, Steven and Rhett. Ten years after Raleigh's death, Martha married Jim Brooks of Russellville. They were a wonderful match and enjoyed their life together and meshing the two families. Martha and Jim lived in Russellville until his passing after eight marvelous years of marriage.
Martha graduated from Draughon Business school equipped with superior secretarial skills to land an exceptional job at the Simmons Beauty Rest Mattress Company. Martha lived with her son Steven and his wife Dottie in Maumelle, where she passed. They were Martha's loving and diligent caregivers.
In addition to her parents, she was preceded in death by her first husband, Raleigh Miller Wilson, her second husband, James "Jim" Brooks; three brothers, Patrick, Jimmy, and Daniel Bubbus; a son, Richard Wilson; and a sister, Ann Barber.
The funeral service will be at 10 a.m., Saturday, January 15, 2022, at the Shinn Chapel with the Rev. Dr. Stephen Davis officiating. Burial will be in Hudson Cemetery under the direction of Shinn Funeral Service of Russellville. The family will receive friends Friday evening, from 5-6 p.m., at the funeral home. Online guestbook and condolences available at: www.shinnfuneral.com.
Published January 14, 2022
OBITUARY SUBMITTED BY:
Shinn Funeral Service
800 West Main Street, P.O. Box 700, Russellville, AR
Phone: 479-968-1212
http://www.shinnfuneral.com