Mary Catherine Pulliam
Searcy, AR, 2002 - 2022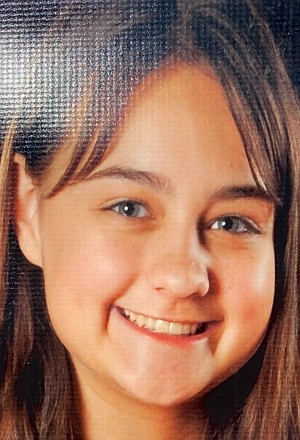 Mary Catherine Pulliam, 19, died January 9, 2022, in Searcy. Born on July 25, 2002, in Searcy, Mary was the daughter of Jeff and Barbara Gateley Pulliam. Mary graduated as an honor student from Searcy High School in 2020. She performed on both the cheer team and Lionsteppers in addition on to being an active member of the Searcy High School Choir. Mary attended Arkansas Tech for one year before transferring to the University of Arkansas for her sophomore year. She strived to follow in her father's footsteps and was working towards a degree in social work. She is survived by her brother, Jackson, his partner Dr. Levi Watson of Little Rock, her sister, Victoria Gambill, and her husband, Taylor, of Lubbock. She is also survived by grandparents, Mary Ann Gateley of Searcy and Jawanda Pulliam Smith as well as her husband LeMoyne of Little Rock; aunts and uncles, Jacqui and Doyle Whitehead, Jill and Randy Eschbacher of North Little Rock, and Johnny and Angela Gateley of Russellville. She was preceded in death by her grandfathers, Raymond Gateley and Jack Pulliam, both of Searcy.
Mary had a beautiful soul to match her beautiful voice. She loved animals, especially her cat, Sugar. She found a perfect place to live in Fayetteville, where she felt free to express herself and her beliefs. A true activist, she believed in treating all people as equals regardless of their color, creed, or sexual orientation. Mary loved all kinds of music, from the Rolling Stones to Kacey Musgraves. She loved to travel with her dad to a multitude of concerts around the country. She also loved to watch movies. One of Mary's favorite quotes was from the Lord of the Rings which said, "Even the smallest person can change the course of a lifetime."
Visitation on will be held on Friday, January 14, from 5-7 p.m., at Powell Funeral Home, 2602 W. Beebe-Capps Expwy, Searcy. Funeral will be Saturday, January 15, 2 p.m., at Trinity Parish Church (Episcopal), 200 N. Elm St., Searcy. In lieu of flowers, please consider a donation to either of the following organizations: Planned Parenthood or The Human Society of Searcy.
"His grief he will not forget; but it will not darken his heart, it will teach him wisdom." J.R.R. Tolkien. "Happiness can be found, even in the darkest of times, if one only remembers to turn on the light." JK Rowling.
Published January 14, 2022
OBITUARY SUBMITTED BY:
Powell Funeral Home
2602 W Beebe Capps Expressway, Searcy, AR
Phone: 501-268-7220
http://www.powellfuneralhome.net