John Randolph Hall
of Little Rock, AR, 1950 - 2022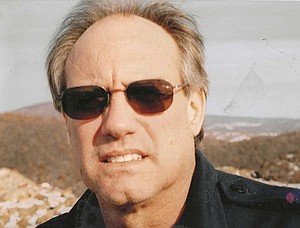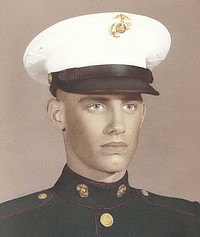 JOHN RANDOLPH HALL (JR or Randy), 71, of Little Rock, died suddenly from ventricular fibrillation on Monday, January 10, 2022. Heaven gained a true warrior to stand by God's side.
Randy was born on November 1,1950 in Roland, Ark., to Charles & Audene Hall. He was named after his uncle, John Rudolph Hall, who died aboard the USS Arizona battleship on December 7, 1941, the day Pearl Harbor was attacked. The Arizona Memorial features the initials of his uncle, which are also his-J.R. Hall.
Randy spent his youth honing his warrior skills by hunting, fishing, and shooting snakes. At age 10, he shot and killed a Cottonmouth snake that was inches from his friend's head and ready to bite. His lucky friend remained unharmed. He was a skilled horseman and competed in barrel
racing. He excelled in basketball and played on Joe T. Robinson's High School team. In addition, he farmed soybeans in "the bottoms" with his dad and uncles.
He enlisted in the Marine Corps right after graduating from high school. He served two tours of duty in Vietnam, starting in 1969, serving in the infantry. He reached the rank of corporal and received a multitude of commendations: Vietnam Cross of Gallantry, Vietnam Cross of Gallantry with Palm & Frame, Combat Action Ribbon, Vietnam Service Medal with One Star, Vietnam Campaign Medal with device, Rifle Sharpshooter Medal.
In 1980, he joined the Little Rock Police Department and served twenty-two years in a variety of capacities: seven years as a Patrolman with duties as a Field Training Officer and Swat Entry Team Leader. He served three years as a Robbery Detective, six years as a Sergeant in Internal Affairs, five years as a Detective Lieutenant over Homicide & Robbery; one year as a Lieutenant over the Downtown Patrol Division.
After retiring from LRPD, Randy spent two years in Kosovo on the United Nations Peacekeeping Force. He went from Patrol Officer to Station Commander in one of the most violent, unstable regions of the country. He single-handedly united the Albanian (Muslim) and Serb (Christian) police sub-stations under one roof to patrol and police together as one force-the Kosovo Police. He was admired and respected by the United Nations brass, the civilians, and his troops--they called him Johnny.
In 2004 and fully retired, Randy spent the next fifteen years on his Roland property caring for his many donkeys, horses and dogs. He gave his time to the community and helped all who needed it. The last four years of his life was spent living in the beautiful Chevaux Court neighborhood. He
trained Goose, his adopted black lab, so expertly that he was quickly employed to train other neighborhood dogs. He was known as Chevaux's "Dog Whisperer".
He loved his country, animals, his family and friends. He had a wicked sense of humor, told great stories and always made people laugh. He was a member of Trinity Presbyterian Church and had been a long-time member and elder at First Presbyterian Church. He was "one of a kind" and will be missed tremendously.
Randy is preceded in death by his parents; brothers-in-law, Ray Bell Sr., and Jerry Stanford.
Randy is survived by wife, Christy Bode Hall; his dog, Goose; sister, Linda Hall Bell Stanford; sister-in-law, Sandy Bode; son, Ben Hall; daughter, Liz Hall Stroud (Brent); nephew, Ray Bell; niece, Hollie Bell Kennedy; Spear cousins, Terry and Janis, Chris and Cynthia, Alex and
Shaylee; plus five grandchildren; a multitude of cousins, nieces, nephews, and close friends who are considered "family".
Private family burial and Celebration of Life Service to be held at a later date. Online guestbook: www.rollerfuneralhomes.com/chenal.
Published January 23, 2022
OBITUARY SUBMITTED BY:
Roller-Chenal Funeral Home
13801 Chenal Parkway, Little Rock, AR
Phone: 501-224-8300
http://www.rollerfuneralhomes.com/chenal