Andrew Morland Schaus
of Little Rock, AR, 1938 - 2022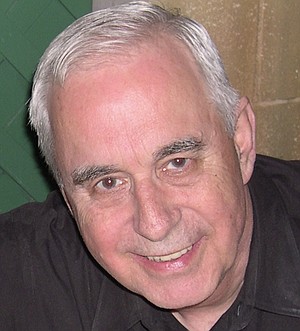 ANDREW MORLAND SCHAUS passed from this life on July 1, 2022.
Andy is survived by his wife Kathy, daughters Pam Logan (Patrick), Kim Williams (Adam), and one son Robert Schaus. Andy was a proud Grandfather and Great Grandfather as well.
Andy was born May 10, 1938, in Milwaukee, Wis. He grew up in Elgin, Illinois. He was a member of the National Guard and worked for General Mills and Welchs Food on the east coast. But Real Estate turned out to be his passion. In the early 70s, Andy helped sell property and build the community of Hot Springs Village. He was a community leader. Through the ensuing years, Andy was a Realtor/Broker of his own Real Estate business and owned his own appraisal business. Andy was President of the Arkansas Realtors Association, he was nationally recognized as a top educator for Arkansas' Realtors and finally the Executive Officer of the Arkansas Realtors Association. He enjoyed snow skiing, cooking, gardening and had a great love of travel.
Visitation will be Tuesday, July 5 at 10 a.m., followed by an 11 a.m. memorial service at Roller Funeral homes in Chenal. In lieu of flowers, donations may be made to your favorite charity in memory of Andrew Morland Schaus.
See online guestbook: www.rollerfunerhomes.com/chenal.
Published July 3, 2022
OBITUARY SUBMITTED BY:
Roller-Chenal Funeral Home
13801 Chenal Parkway, Little Rock, AR
Phone: 501-224-8300
http://www.rollerfuneralhomes.com/chenal