Jan Meredith Bullock
Austin, TX, 1935 - 2022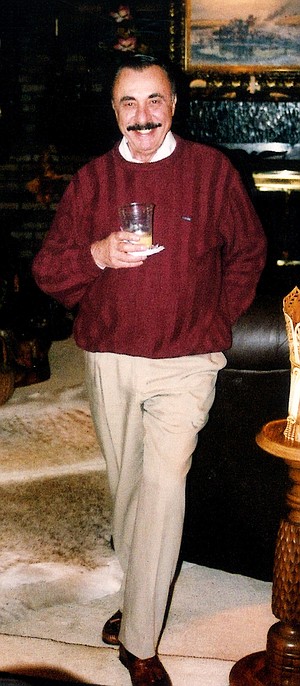 Jan Meredith Bullock passed away in Austin, Texas on Friday, June 17, 2022. He was born in Eureka Springs, Ark., on April 2, 1935, to James Meredith and Jeannette Bullock.
Jan is survived by his brother, Phillip Bullock (Margie), sister, Suzanne Bullock Ryan (Archie), his nephews Britt Bullock (Tammie) and Jed Bullock (Tammy), Dr. Archie Ryan (Jayne), and niece Heather Ryan Colomina (Jeff). Jan loved his family memories and longtime friends. He especially missed his uncle, Jerome Rosewater and aunt, Ruby Rosewater.
Jan attended kindergarten in Eureka where there were only three children! He went to Eureka High School and attended Wentworth Military School and Jr. College in Missouri. He later attended University of Arkansas for a while. After joining the Army, he met a fellow solider named Elvis Presley! They were also together as they served in Germany and attended many events together, alas, no autographs!?
Jan led an adventuresome life, living all over the world. He loved Cuba, the food and the people, and had visited there from Military School.
The happiest time in Jan's life was living in Miami, Fla., for 15 years, managing a small motel. He has many good friends there and kept up with them throughout the years.
Jan gave the best parties and was known for his "Roaring Twenties" party! He loved to read, travel, and being with friends.
Jan was Eureka Springs youngest Mayor at 23. He was responsible for water coming to East Mountain in Eureka. He had tried and wished that Eureka Springs could become a historical town, the whole town. It was too early for that.
The family wished to thank the Austin Hospice and the nurses that were so caring at the Austin Retirement and Nursing Center.
No services will be held at this time. A memorial service will be held at a later date at the Eureka Springs Cemetery. Memorial donations may be made to Eureka Springs Historical Museum, 95 S. Main, Eureka Springs, Ark., 72632. Arrangements are under the direction of Nelson Funeral Service. Online condolences may be sent to the family at nelsonfuneral.com. © Nelson Funeral Service, Inc. 2022.
Published July 3, 2022