Melissa "Missy" Oden Griffin
of Little Rock, AR, 1968 - 2022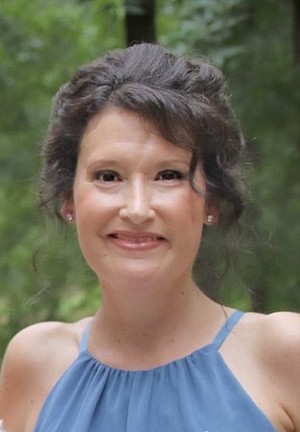 MELISSA "MISSY" ODEN GRIFFIN, age 53, was called to her Heavenly Home on June 29, 2022, following a long battle against breast cancer. Our sweet Missy displayed bravery and a great attitude during this journey, which was an inspiration to many. A lifelong resident of Little Rock, Missy was known for the love of her family and friends, her generosity, and her compassion. Missy was a devoted Christian and attended Church at Westrock Baptist. She loved her Church family dearly.
Missy loved her pets and made sure that wayward animals had a great home. She loved her rescue beagle, Colt, who was a constant companion during her illness, and he never left her side.
Missy loved to travel and enjoy life. The beach was one of her favorite destinations where she enjoyed downtime with her family, the sun, sand, and overall beach life. Another one of her favorite destinations was New Orleans where she enjoyed the live music and great food. Music was a great love of hers. She enjoyed going to live music venues and concerts with family and friends.
Accompanying Missy on these adventures was always Lisa, who is her aunt but really, they were more like twins. Where you saw one, you would always see the other. Their special bond is exemplified by Lisa's "two peas in a pod" necklace.
Missy had many friends who loved her. Her unselfish nature endeared her to her friends and made them feel special. Her friends would say she never met a stranger and will miss her dearly.
Missy loved her career in the insurance business which included claims, underwriting, sales, and marketing. She was employed by several large carriers and brokers in the span of her career.
Missy walked in beauty. In a word, Missy loved. Her love will be her legacy. "Let the power of your love change the world, but never let the problems of this world change the beauty of your love"
Missy is survived by her loving parents Norman and Diane Oden, her aunt Lisa Wood and extended family. She was preceded in death by her husband, Duane Griffin.
Visitation is scheduled for Wednesday, July 6, 2022, from 6-8 p.m., at Roller Chenal Funeral Home. The funeral is scheduled for Thursday, July 7, 2022, at 11:30 a.m., at Roller Chenal. Interment is at Forrest Hills Cemetery in Alexander.
The family would like to thank her caregivers during this journey and request that any donations be made to Little Rock Animal Village and Sherwood Animal Shelter.
Online guestbook: www.rollerfuneralhomes.com/chenal.
Published July 3, 2022
OBITUARY SUBMITTED BY:
Roller-Chenal Funeral Home
13801 Chenal Parkway, Little Rock, AR
Phone: 501-224-8300
http://www.rollerfuneralhomes.com/chenal