Patricia Ann Nordengren
of Little Rock, AR, 1931 - 2022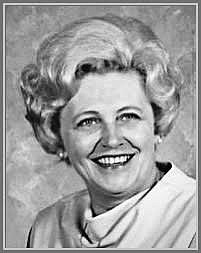 PATRICIA ANN (HELMER) NORDENGREN, known as "Pat" to her many friends, passed away on 06/13/2022 at 90 years of age. A Chicago native, she and Tom, her loving husband of 67 years, raised four children: Tom Jr., Jim, Cheryl and Debbie. They all relocated to Little Rock in 1967 when they accepted a promotion from the Teletype Corp. Pat was a wonderful wife, mother, grandmother (to seven), great-grandmother (to six) and friend.
Pat's life was filled by her many interests. As a teenager she took voice training and loved to play the piano. Music remained forever in her life. Pat sang soprano in various church choirs and with the Chicago Choral Society, the Sweet Adeline's, and Little Rock's "Messiah Chorus". She was frequently in demand for solos. Pat and her family attended Westover Hills Presbyterian Church for over 50 years and she was always active in the church's choir.
Once their children were all in school, Pat took a job at the UALR bookstore where she remained until she retired in 1991. Pat and her husband, Tom, did many things together during their retirement. When they weren't busy lavishing love on their many progeny and friends they volunteered at a local hospital, bowled in several leagues and throughly enjoyed various church activities. They enjoyed traveling and found time to do so often.
A celebration of her life and memory will be held at Westover Hills Presbyterian Church, at 2 p.m., on Monday, July 11. For more visit cremationserviceofarkansas.com.
Published July 3, 2022
OBITUARY SUBMITTED BY:
Cremation Services of Arkansas
806 N. University, Little Rock, AR
E-mail: cremationservicesofarkansas@gmail.com
Phone: 501-313-5431
http://cremationservicesofarkansas.com/