Paula Faye Pulliam
Fayetteville, AR, 1944 - 2022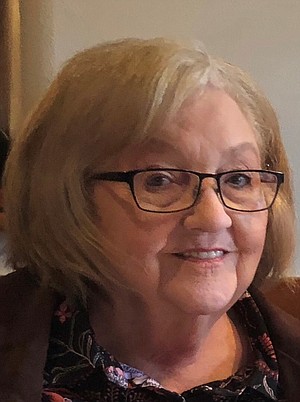 Paula Faye Pulliam, age 78, passed away, Friday June 24, 2022, in Springdale, Ark. She was born March 14, 1944, in Malvern, Ark. to George and Dorothy (Buie) Tull. She is preceded in death by her parents and her sister Norma Jean Prince.
Paula was an avid traveler. She enjoyed visiting new places with her husband. She took many trips to Europe in her younger years and later in life was fond of visiting Yellowstone the beach. Paula could always be found with a book in her hand and loved to read anything she could get her hands on. She was a talented artist and had a deep appreciation for art. Above all, she was a devoted wife, mother, grandmother, sister, aunt and friend.
Paula is survived by her loving husband of 56 years, William "Bill" Pulliam of Malvern; daughter Stephanie Hegde and husband Dinesh of Fayetteville; grandchildren Adeline and Nikhil Hegde; sister Carolyn Robeson; nephew Anthony Robeson; niece Julie Prince-Howard; and many friends who loved her dearly.
A celebration of life will be held Saturday, July 9, 2022, at 2 p.m., at the Mausoleum Chapel at Fairview Memorial Gardens in Fayetteville. Cremation arrangements have been entrusted under the direction of Moore's Funeral Chapel.
In lieu of flowers, please consider a donation to the American Cancer Society. To place an online tribute, please visit www.bernafuneralhomes.com.
Published July 3, 2022