Lynelle Lehman
of Little Rock, AR, 1951 - 2022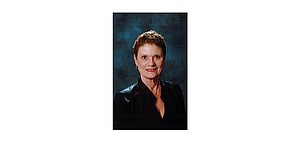 LYNELLE LEHMAN, 70, of Little Rock passed away June 29, 2022, at her home.
She was born December 20, 1951, in Fayetteville, Ark., to Joe and Helen Hale Purcell. She was a 1974 graduate of Hendrix College earning a B.A. in History and Political Science. Lynelle worked for 35 years as a Certified Public Accountant with 27 of those years being with Hudson, Cisne and Company, LLP.
She was a member of the American Institute of Certified Public Accountants and the Arkansas Society of Certified Public Accountants. Her area of service concentration was income taxes. Industry expertise included: financial institutions, estate and gift tax, closely held businesses, agriculture, partnership and trust taxation.
Lynelle also served for several years as Treasurer for the Susan G. Komen Race for The Cure and served on the Board of the local Susan G. Komen affiliate including one year as board treasurer. She received a Komen Promise of One award for her work with the local affiliate.
Lynelle was of the Methodist belief.
She was preceded in death by her father, Joe Purcell; father-in-law and mother-in-law, Ralph and Mary Lehman; maternal grandparents, Horace and Jewel Hale; and paternal grandmother, Lynelle Cunningham Purcell.
Lynelle is survived by her husband, Clay Lehman; mother, Helen Purcell; sister, Ede and husband Curtis Hogue of Fayetteville; nephews, Brian (Morgan Johnson) Hogue, and David (Erin Turner) Hogue; niece, Erin Parr (Dan) King; and many other relatives and friends.
A visitation will be held Friday, July 8, 2022, from 5-7 p.m. at 9308 Millers Pointe Ct, Sherwood, Ark. A graveside memorial service will be held Saturday, July 9, 2022, at 2 p.m. at Masonic Cemetery in Pocahontas with Rev. Pat Bodenhamer and Randy Ort officiating under direction of McNabb Funeral Home.
In lieu of flowers donations may be made to the Pulaski County Humane Society, Saline Memorial Hospice Promise Foundation, or a charity of the donor's choice.
Published July 4, 2022