Doris Gean Hall
Fayetteville, AR, 1939 - 2022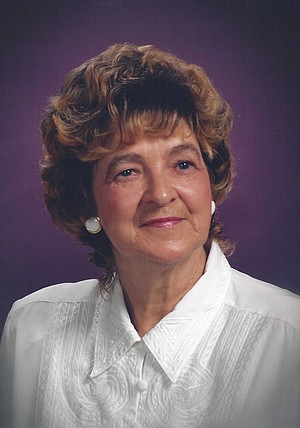 Doris Gean Hall, age 83, of Fayetteville, Ark., passed away peacefully on June 28, 2022, at North Hills Life Care and Rehab in Fayetteville. She is now resting in the arms of her Heavenly father.
Doris was born on February 25, 1939, in Huntsville, Ala., to Joseph Brumley and Jessie (Wilbourn) Brumley. Doris was a member of Mission Boulevard Baptist Church.
Doris is survived by her children, Debra Short, Gary Bugher, Sherrie Mitchell (husband Kerry), and Michael Bugher; three grandchildren, Sjah Short-Gonzales (husband Eddie), Sadie Mitchell, and Schuyler Bugher; four great-grandchildren, Haley Short, Malachi Rochell, Taylor Short, and Asia Short; and her beloved, Lindsey McHenry.
Funeral services will be 11 a.m. Friday, July 8, 2022, at Mission Boulevard Baptist Church with Pastor Brian Disney officiating. Burial will follow at Mount Comfort Cemetery in Fayetteville. Visitation will be from 5-7 p.m. Thursday, July 7, 2022, at Nelson-Berna Funeral Home in Fayetteville. To sign the online guestbook, please visit www.bernafuneralhomes.com.
Published July 6, 2022
OBITUARY SUBMITTED BY:
Nelson-Berna Funeral Home and Crematory
4520 North Crossover Road, P.O. Box 8982, Fayetteville, AR
Phone: 479-521-5000
http://www.nelsonberna.com