Bertha Mae Garrett
Pine Bluff, AR, 1943 - 2022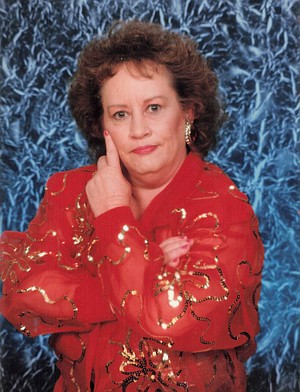 Bertha Mae Garrett, was born November 5, 1943, in Arkansas City, Ark., to Fred and Versie Eula Puckett Holloway. She worked at Tyson's for many years until she had to retire about seven years ago due to her health. Bertha loved to knit, crochet and do a little sewing. She also loved her family, especially her grandchildren, great-grandchildren, her dog, cat, and fish aquarium. Bertha passed away on Thursday, July 7, 2022, at her home at the age of 78. She was preceded in death by her parents; her grandson, Scotty Neal; and her brother, Havis Holloway.
Survivors include her son, Roy (Penny) Holloway of Crossett; daughter, Tanya (Glen) Neal of Pine Bluff; grandsons, Nicholas (Megan) Holloway, and Austin Holloway; her cousins, Lamar (Linda) Puckett, Cindy Puckett and family, Rhonda Puckett and family; her dog, Benji Garrett and her cat, Tobi Garrett.
Visitation will be held 2-4 p.m., Sunday, July 10, 2022, at Fuller Hale-South Funeral Service. Graveside services will be held at 10 a.m., Monday, July 11, 2022, at Memorial Park Cemetery with Brother Rich Roberts officiating.
Published July 9, 2022