Michael Francis Miros
Wadswoth, OH, 1958 - 2022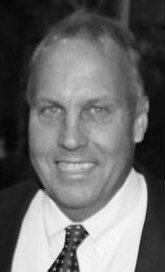 Michael Francis Miros, 64, passed away unexpectedly on June 30, 2022 at home. He was born on April 6, 1958 in Fort Smith, Ark., and was the son of Frank Warren and Betty Sokora Miros.
Michael graduated from Subiaco Academy in Subiaco, Arkansas where he excelled in varsity sports. He graduated from The Ohio State University with a Bachelor of Arts degree in Political Science and as a resident advisor, developed many skills to use throughout life. Michael continued to love his Buckeyes and would wax eloquently when given the opportunity.
After graduation, he was employed as the manager of student housing at The Ohio State University campus in Wooster, Ohio. He collaborated with the administration and staff to support and guide students during their college experience. Michael was a certified financial advisor at Merrill Lynch in Columbus, Ohio, for several years before he returned to Little Rock, Ark., to become a branch manager at Raymond James. More recently, Michael's successful journey with John 3:16, a nonprofit organization in Charlotte, Ark., was truly admirable. The opportunities and experiences at John 3:16 were life changing and something for which he was eternally grateful.
Michael's infectious laugh and humor, his concern for others, and his kind heart will be remembered by all who knew him. His ability to retell and discuss the parts of any John Wayne movie will be missed.
He loved to tease and get the best of you, and those fond memories will be forever treasured.
Michael is survived by his son, Kade Michael Miros; who lives with his mother, Kathy Spurlock Miros, in Wadsworth, Ohio. He will be dearly missed by his siblings, Stephen V. (Kim) Miros of Ocala, Fla.,
Gregory P. (Kathy) Miros of Little Rock, Ark., and David P. (Jen) Miros of Saint Louis, Mo., Michele A. (Jimmy) Jones of Talmo, Ga., and Lisa M. Drewry (Donald) of Bentonville, Ark.; aunts, Dr. Nancy Miros Denny of Columbus, Ohio, and Dr. Therese Miros Stewart of Gainesville, Ga.;
nieces, nephews, great nieces, great nephews, cousins and friends. In addition to his parents, Michael was predeceased by uncles and aunts, Joseph (Dolly) Sokora and Vincent (Betty) Sokora of Stuttgart,
Ark., and his uncle, Donald E. Denny of Columbus, Ohio.
A Celebration of Life will be held in North Little Rock, Ark., at 10:30 a.m. on July 16, 2022 at the First North Little Rock Church (Celebrate Recovery), 4501 Burrow Drive, North Little Rock, followed by
burial at 3 p.m. in Sts. Cyril and Methodius Cemetery, Slovak, Ark. In lieu of flowers, donations may be sent to John 3:16 Ministry, 75 Holmes Road, Charlotte, Ark., 72522 or Celebrate Recovery First, North Little Rock Church.
Published July 10, 2022