Michele Deean Forbess
Fernandina Beach, FL, 1960 - 2022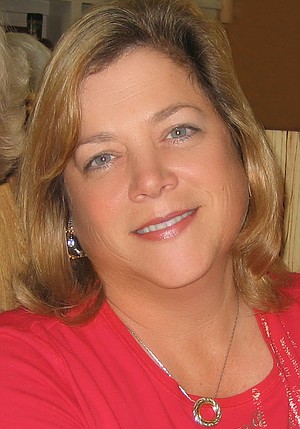 Michele Deean Bearden Forbess, 61, passed away June 22, 2022. She was born in Little Rock, Ark., to the late Evelyn and Jimmie Ray Bearden. She spent her early years growing up in Little Rock, graduating from Hall High School, and attended the University of Arkansas. Michele also lived in Coppell, Texas, Naperville, Illinois, Thousand Oaks, Calif., Sandy Springs, Ga., and Fernandina Beach, Fla.
Michele began her career using her accomplished executive assistant skills as a legal administrator for multiple law firms and companies, including Exxon Corporation, Nalco Corporation, Mitchell Williams Law Firm, and Wilson Associates. The later part of her career included teaching pre-school children for both public and private school districts.
Michele's love for Jack Russell Terriers was reflective in each animal she cared for and adopted. She loved spending her time fishing and being a caring and supportive spouse. She captured the hearts of others by putting their needs above her own. Giving back the happiness she carried inside her humble heart, Michele found joy in finding the perfect gift. She enjoyed laughter, good humor, cooking gourmet food, quality art design, beach combing, and was admired by family and friends.
Michele is survived by her loving husband, Mark. The two were childhood friends, graduated high school together, and were married for 36 years. She is also survived by her sister, Monique (Jack), as well as in-laws Nick Forbess (Gynger), Jeff Forbess (Trina), and Lori Granger (Bob), and several cousins, nieces, and nephews.
A special thank you to Michele's cousins, Vickie Henderson, MD, Ella Petz, and Tammy Coward, for providing loving care for Michele, along with the outstanding staff at the Mayo Clinic.
Saturday, September 10, 2 p.m. a memorial service will be held at the Ozark View Funeral Home (www.ozarkviewfuneralhome.com). 1239 Hwy 65 S, Clinton, Ark., 72031.
In lieu of flowers, please consider memorial donations made to the Arkansas Sheriff's Youth Ranch, P.O Box 3964, Batesville, Ark., 72503-(www.youthranches.com) in memory of Michele Forbess.
Condolences and requests for remote event memorial viewing details may emailed to: Memorialformichele@gmail.com.
Please visit her online Tribute at www.quinn-shalz.com. Arrangements by Quinn-Shalz Family Funeral Home & Cremation Centre. Jacksonville Beach, Fla.
Published July 10, 2022