Thomas L Schichtl
Conway, AR, 1935 - 2022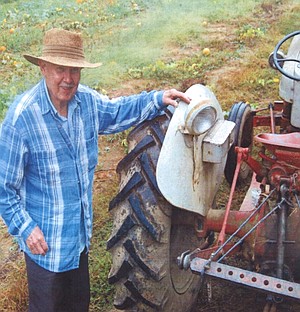 Thomas "Tom" Leo Schichtl, 87, died peacefully on July 8, 2022, surrounded by his family in Conway, Arkansas.
Tom was born on June 23, 1935, in Conway, Ark., to George and Anna Mae (Halter) Schichtl. He grew up in the '40s and '50s when Conway was a community of less than nine thousand people. He and his brothers often ran through this once small town stirring up mischief and headaches for family friends and neighbors. He graduated from St. Joseph High School in 1953, spent four years in the Air Force, and continued his higher education in applied science, diesel mechanics, and tool & die design engineering. In 1962, he began his career at Orbit Valve in Little Rock and worked in manufacturing engineering for 35 years, retiring in 1997. He enjoyed his early retirement years travelling with his wife Carol across the western U.S. and working on his 40-acre farm.
Tom loved spending time with his family and enjoyed the simple things in life. He was a wood craftsman, machinist, welder, avid gardener, wine maker, and inventor. He grew his own blueberries, grapes, pecans, and garden vegetables. He loved working with his hands and tinkering with special projects. Most importantly, he was a devout Catholic and an active member of the St. Joseph Parish his whole life.
Tom is survived by his wife, Carol Schichtl; two brothers, Jim Schichtl and Roy "Butch" Schichtl; four sisters-in-law, Doris Claflin, Beth Schichtl, Shelby Schichtl, Joy Schichtl; seven children and their spouses, Debbie (Richard) Goggans, Ray (Brenda) Schichtl, Matt (Nicole) Schichtl, Mark Schichtl, Tommy (Angie) Schichtl, Georgette (Greg) Ferus, Luke (Rachel) Schichtl; 16 grandchildren; 11 great-grandchildren, numerous nieces, nephews and cousins.
He was preceded in death by his parents, sister Anna Mae "Pete" Hart (John "Doc"); brother, George Schichtl; sister, Magdalene "Della" Duclos (Alvin); brother, William Schichtl, Robert Schichtl, Ed Schichtl (Shirley), and sisters-in-laws, Angel Schichtl and Mary Lou Schichtl, and brothers-in-laws, Fred Claflin, and Kenneth Rummel (Carolyn).
Donations may be sent in lieu of flowers to the St. Joseph Endowment fund. A rosary will be said on Wednesday, July 13, 2022, at 10 a.m., followed by a Mass of Christian Burial at 11 a.m., at St. Joseph Church in Conway, Ark.
Graveside services will be performed at St. Boniface Church in Bigelow (New Dixie), Arkansas following the Mass. A reception will be held afterwards in the St. Boniface Parish Hall for all who would like to attend.
Published July 11, 2022