Ralph Douglas Crouch
Sherman, TX, 1935 - 2022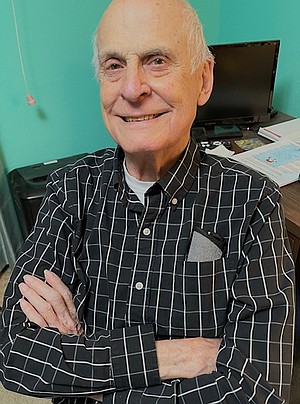 Retired Marine MSgt Ralph Douglas Crouch, passed away on June 7, 2022, a month before his 87th birthday. Cam, his loving wife of 66 years, preceded him in death in August 2021. She called him Ralph D. and it stuck. He unexpectedly survived 24 years after his quadruple bypass in 1998, 14 years longer than most patients – having promised to take care of his wife and tend to her many health issues during her lifetime. Being tough was in his DNA, as he was born a 'blue baby' at the Mayo Clinic in Minnesota on July 10, 1935.
As a teenager, the local sheriff suggested that he and his rebel rouser brother join the military to bring discipline, structure, and responsibility into their lives; his brother enlisted in the Navy and Ralph in the Marine Corps at age 17. For 30 years, he dedicated himself to being the best in all roles he served: Drill Instructor (DI), Combat Engineering Division and Infantry Division during two tours of Vietnam, Burial Division for more than 100 fallen soldiers, Instructor for the Prototype Marine Corp JROTC (Junior Reserve Officers' Training Corps) Program, and Logistical Chief, his last assignment for the Marine Corps Depot of Supply in San Francisco, District Headquarters. He was an extremely proud Marine, advocate of American's and veteran's rights and responsibilities, and a loving, devoted, supportive husband, father, and grandfather. To say that he bled the right, white, and blue is an understatement. He genuinely loved being a Marine and was extremely prideful of his accomplishments.
At 20, Ralph was proudly promoted to Sargent. The Marine Corps continued to reward his hard work, determination, perseverance, and dedication with promotions, medals, commendations, and citations, enabling him to achieve his goal — the distinction of Master Sargent (MSgt), the military rank for a senior non-commissioned officer. Top Brass often called on him to assist with important matters because of his initiative, creative ideas, and can-do attitude. Although he admitted that oftentimes, his feisty spirit got him into trouble.
Ralph made a pact with Cam, that he would work hard and achieve as a Marine while she managed their finances and helped move the family to bases in California, Virginia, and Pennsylvania. Truly a great partnership that worked for them and their family of four. For extra money, Ralph bathed and groomed dogs at their home, and continued pampering their family's three dogs over the years. His wife always called him 'lucky' since she felt he got plum locations and assignments.
For Ralph's full obituary, or to place an online tribute, visit: www.bernafuneralhomes.com.
In lieu of flowers, please donate to local military organizations. Feel free to send a note to his family, c/o Marilyn Pospisil, 152 Basin Springs Road, Sadler, TX., 76264. Family will welcome visitors on Saturday, July 23, 2022, from 9:30-10 a.m., at Nelson-Berna Funeral Home, 4520 N. Crossover Road, Fayetteville, and then at 10 a.m., present a Celebration of Life and Tribute Slideshow. Afterward, the Committal Service and Military Funeral will be at the Garden of Peace overlooking the duck/geese pond at the Fairview Memorial Gardens. Sara Pair, Minister at Sequoyah United Methodist Church, will read a scripture and say a prayer.
Published July 16, 2022
OBITUARY SUBMITTED BY:
Nelson-Berna Funeral Home and Crematory
4520 North Crossover Road, P.O. Box 8982, Fayetteville, AR
Phone: 479-521-5000
http://www.nelsonberna.com