Robert A. "Bob" Pennington III
Sherwood, AR, 1951 - 2022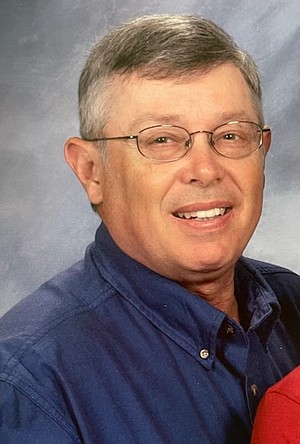 Robert A. "Bob" Pennington, III, 70, of Sherwood, Ark., passed away Monday, July 11, 2022. He was born August 10, 1951, to the late Robert A. Jr. and Sue Pennington. Bob is survived by his wife of 43 years, Annette, who he loved dearly. He is also survived by sisters, Carol Sue Thompson (Roger), Vickie Clayton (Steve); nieces, Annette (Scott) Gaetz, children, Aden, Jake and Shelby, Heather Pennington, children, Arielle (Skylar) and Kienna Pennington; nephews, Paul (Magda) and John Paul White, John, Amie, Lannah, Elliot and Calissa White; sister-in-law, Trisha (Ken) Adams, brother-in-law, David (Bridget) White and his precious second mom, Geral Dean White. Before his illness, Bob enjoyed playing golf with Bill and Chuck every chance they could.
Bob was an avid fisherman and one of his greatest joys was sitting on his dock and fishing in the afternoons. He loved his Razorbacks and was a true fan watching games to the very end. He had been a pitcher and coach of the Victory Baptist Church and 40 plus softball teams for many years.
Bob served the Lord by playing his trumpet at church for years and you could always find him helping and serving in the kitchen at church functions. Bob was a lifetime member of Victory Baptist Church in Sherwood where he leaves many who will cherish his memory.
A memorial service will be held 11 a.m., Saturday, July 16, 2022, at Victory Baptist Church, 10000 Brockington, Sherwood, Ark. In lieu of flowers, do as Bob would do and go lend a hand and help someone and leave them better than you found them. Please visit: www.smithfamilycares.com for the online guestbook.
Published July 16, 2022
OBITUARY SUBMITTED BY:
Smith Sherwood Funeral Home
7700 Hwy 107, Sherwood, AR
Find it at: Sherwood
E-mail: sherwood@smithfamilycares.com
Phone: 501-834-1191
http://www.husonfuneralhome.com/