Bob "Cotton" McBryde
of North Little Rock, AR, 1941 - 2022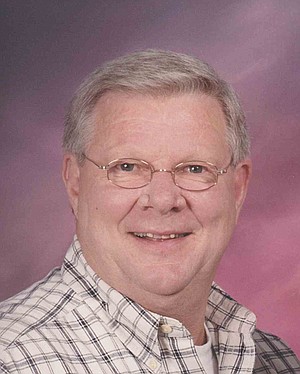 BOB "COTTON" MCBRYDE, of North Little Rock, Ark., passed away at the age of 81 on Monday, July 11, 2022. Bob was born in 1941 in Pine Bluff, Ark., to Guy John and Lillian McBryde. He graduated from White Hall High School in 1958, and was named "Most Handsome" in his class. He received his bachelor's degree in sociology from Arkansas State University (ASU) in Jonesboro in 1963. Bob was a charter member of Lambda Chi Alpha at ASU, #Iota Zeta 98. Bob worked as a door-to-door salesman for WearEver cookware during college and was the company's national college champion one year and first runner-up the following year. He served in the Air Force Reserves from 1963-1968 and worked in pharmaceutical sales in his early career.
In 1964, Bob married Barbara Jean Reid of Weiner, Ark. He said he knew he would marry her the first time they met at a drive-in pizza place in Jonesboro. They raised two children, Stacey and Rob, and spent many years in El Dorado, Ark, where Bob worked in automobile sales and management. He and Barbara enjoyed traveling the world on Ford Motor Company award trips including Monaco and Rome. In 1991, at age 50, Bob made a career change to insurance sales with Farm Bureau Insurance becoming the oldest "Rookie of the Year." He won two award trips with Farm Bureau as well. He retired in 2015 at age 74.
Bob was passionate about mountain music and often attended the Ozark Folk Festival in Mountain View, Ark. He also enjoyed deep-sea fishing, watching the Arkansas Razorbacks and the Dallas Cowboys, and spending time with friends and family. He was crazy about his grandchildren. Bob was fun-loving, generous, and kind. He was a great storyteller and natural-born salesman. "He was the absolute best car salesman who knew absolutely nothing about a car," says Bill McHaney, a long-time friend and coworker.
Bob was preceded in death by his father, Guy John; his mother, Lillian; and his brother, Sonny. He is survived by his wife, Barbara; his two children: Stacey (Anthony K.) Valley and Rob (Inés) McBryde; his sister, Paula Waters; his grandchildren, Kennedy, Madison, Maya, Nash, and Quinn; and a large extended family.
A visitation for family and friends will be held at Smith North Little Rock Funeral Home, 1921 Main Street, North Little Rock, Ark., on Monday, July 18, 2022, from 5 - 7 p.m. A memorial service and reception will be held on Tuesday, July 19, 2022, at Mosaic Church of Little Rock, 6221 Colonel Glenn Road, A, Little Rock, Ark., at 10 o'clock a.m.
In lieu of flowers, donations may be made in Bob's name to Arkansas Sheriffs' Youth Ranches, Inc., P. O. Box 3964, Batesville, Ark., 72503.
Online guestbook: www.SmithFamilyCares.com.
Published July 17, 2022
OBITUARY SUBMITTED BY:
North Little Rock Funeral Home
1921 Main St, North Little Rock, AR
E-mail: mail@nlrfh.com
Phone: 501-758-1170