Eddie House Calhoun
Redfield, AR, 1939 - 2022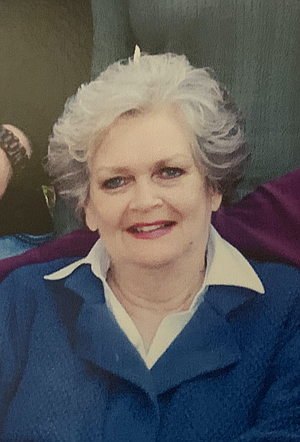 Eddie House Calhoun, 82, of Redfield, Ark., a retired graphic designer and artist who designed the Little Rock Zoo logo in the 1970's, passed away on Friday, July 15, 2022.
She and her two sisters performed as a musical trio in the 1950's, winning an Arkansas statewide talent competition. She began performing again at age 46, featured at local and regional churches.
She is survived by her husband, Charles Calhoun Jr. of Redfield; a sister, Dixie House Crawley of Tulsa, Okla. (Alex); a son, Robert Calhoun (Rhonda) of Daphne, Ala.; two daughters, Rebecca Calhoun Alexander (Joey) of Hensley, Ark., and Debbie Calhoun Young (William), Hensley, Ark.; and grandchildren and great-grandchildren.
Memorial service will be at 2 p.m. Tuesday, July 19, 2022, at Stephenson-Dearman Funeral Home in Monticello, Ark. Visitation is at 1 p.m. Burial will be at Oakland Cemetery on Hyatt Street in Monticello.
Published July 17, 2022