Rebecca "Becky" McDaniel Morley
of North Little Rock, AR, 1954 - 2022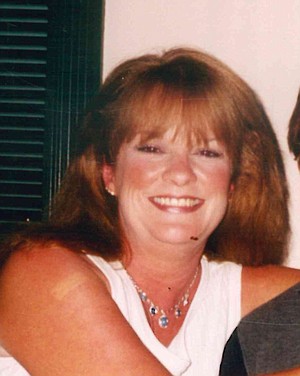 REBECCA "BECKY" MCDANIEL MORLEY died unexpectedly on July 11, 2022, at the age of 68. Our beautiful Becky was born May 1, 1954, to Dr. Edwin McDaniel and Wilma McDaniel, who both predecease her. Becky and her brother and sisters, Gloria, Kathy, and Michael (Mickey), grew up in the newly developed Lakewood section of North Little Rock.
Becky attended North Little Rock public schools including Lakewood Elementary, Ridge Road Junior High, and the newly constructed Northeast High School, where she graduated in 1972. She was a "Chargette" pompom girl in 71-72 and was chosen Key Club Sweetheart in her senior year. Becky had many friends and developed special relationships that lasted a lifetime. After high school, she attended cosmetology school, obtaining her license as a beautician. Later in life, she earned a private investigator's license working for several agencies.
With the birth of her children, Becky became the consummate homemaker and a loving mother, dedicated to raising her children. She devoted her energy to motherhood, working tirelessly to give the children the best lives possible and to instill in them many of the traits which follow them today. She remained committed to her children and her pride grew as they met success as adults. Her pride in her children was exceeded only by her pride in her two grandchildren, Grayson Dumas Wood and Addison (Addie) Kate Wood. She thought of them every day and prayed for their health and well being.
In 1992, Becky was reunited with her high school sweetheart, Steve Morley. They reminisced about their time together in 1969, especially recalling the "moon landing" of July 21, which they watched together and never forgot.
Becky and Steve enjoyed 25 years together and, through thick or thin, always loved one another deeply. As anyone who knew Becky would tell you, she prided herself on a trait she described as "Scotch-Irish." If she liked you, you were truly blessed, if she did not, LOOK OUT! She valued honesty above all else. She was known to say, "If I tell you the moon is made of green cheese and we are going to the moon, you could get the crackers and the knife." She would not tolerate dishonesty. As a loyal valued friend, she would stand with you, side by side with your faces to the storm. It was this strong sense of honesty and commitment that bound Becky and her loving husband, Steve, to each other. To paraphrase a dear friend, Judge Billy Roy Wilson, "Becky was all wool and a yard wide." This meant if she told you something, you could rely on it being the truth.
Despite her Scotch-Irish characteristics, she had a heart of gold, loving and protecting the underdog and all of God's creatures. This heart of gold extended to her friends, family, and those she came to know and trust. She never lost her "humanity."
Becky suffered greatly the last five years of her life, struggling with small vein neuropathy, which limited her ability to drive and to walk. Despite this, her spirits were unswerving and never waned. Ultimately, the Lord called her home to ease her pain and suffering. All of us can have the confidence of knowing that we will all be together again. Becky is survived by her loving husband, Steve Morley; her daughter, Brandy Wood (James "Bubba"); her grandchildren, Grayson and Addie; her son, Phil; her bonus family, Miles Morley (Linda); Kirk Morley; and Shelby Graves (Brad). The family wishes to extend their heartfelt thanks to her special friends, Edith Ginocchio-Wilkerson, Bonia Kerr, and Mary Jue, who devoted time and attention to Becky over the years.
The family requests memorials be directed to the Pulaski County Humane Society.
A Memorial Visitation will be from 4-5:30 p.m. Monday, July 18, 2022 at Smith North Little Rock Funeral Home.
Online guestbook: www.SmithFamilyCares.com.
Published July 17, 2022
OBITUARY SUBMITTED BY:
North Little Rock Funeral Home
1921 Main St, North Little Rock, AR
E-mail: mail@nlrfh.com
Phone: 501-758-1170