Rosalyn Diane Clark
Little Rock, AR, 1952 - 2022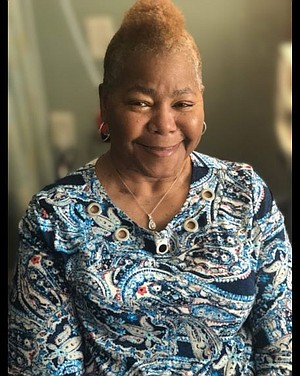 Rosalyn Diane Clark, departed this life on July 21, 2022. She is survived by her four sons, Gary (Alicia) Clark Sr., Shelby Clark, Cheo (Jacqueline) Clark, and Courtney Clark. Two daughters, Tejada (Jarvis) Kennedy and Lamonica Foster. Four sisters, Sharon (Clyde) Dennis, Rennarda Fairmon, Erma (Donald) Howard, Tracy Williams, Five brothers, Robert (Phyllis) Washington, Kenneth Washington, Kyle Washington, Kenjuan (April) Washington, and Josh Tatum. Twelve grandchildren, and four great-grandchildren, two best friends, Sha James-Pridgeon, Ms. Bobbie Rudley, and a special sister-in-law, Carolyn Barr; and a host of other relatives and friends.
Family hour will be held Friday, July 29, 2022, from 6-7 p.m., at Gunn Funeral Home. Funeral Services will be Saturday, July 30, 2022, at 11 a.m., at Place of Harvest Church, 6401 West 32nd St., Little Rock.
Professional Services entrusted to Gunn Funeral Home of Little Rock.
"Putting Families First."
Published July 29, 2022