Willis M. Campbell
Leander, TX, 1944 - 2022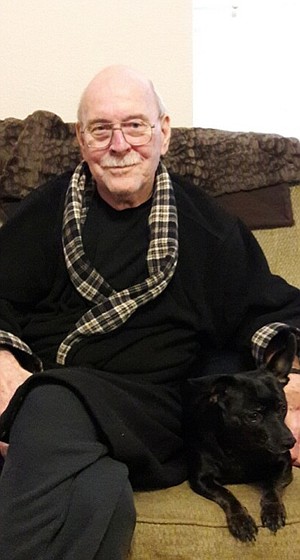 Willis M. Campbell "Will", 78, of Leander, Texas, passed from this life on July 21, 2022, at his home surrounded by his family. He was born February 7, 1944m in Walnut Ridge, Ark., to the late Earl and Inez Campbell of Walnut Ridge, where he spent his youth.
He married the love of his life, Virginia Louise Foster, on February 22th, 1967. They resided together in Blytheville, Ark., San Antonio, Texas, and Alexandria, La., before spending 33 years in Cabot, Ark, and finally Leander, Texas.
Will was a retired Lt. Colonel in the United States Army who voluntarily served in the Vietnam War, he was also retired from the Army Reserves as well as Arkansas Teacher Retirement. He was a loving husband and dedicated father and grandfather. He loved his God, his country, and his family.
Will enjoyed spending his time playing bluegrass. As a former member of Stumpwater, a local Arkansas bluegrass band, he wrote and recorded many songs about his youth, his beautiful wife (the love of his life, Ginny Lou), and the God he served. He also enjoyed just picking music with his friends for fun.
Will was preceded in death by his wife of 48 years, Virginia Campbell "Ginny"; his sister, Phyllis Campbell; and his parents.
He is survived by his three children, Lea Carter (Jimmy), Amy White (Thomas), and his only son, Andrew Campbell, all of Leander, Texas; six grandchildren, Daniel West, Ryan West, Sydney Carter, Jenna Carter, Liam White, and Peyton Carter; and one great-grandson, Maxwell West.
The family will hold a private day of remembrance at a later date when they will interment him along with his "Ginny Lou".
Published July 29, 2022