Bill Houchin
Fort Smith, AR, 1940 - 2022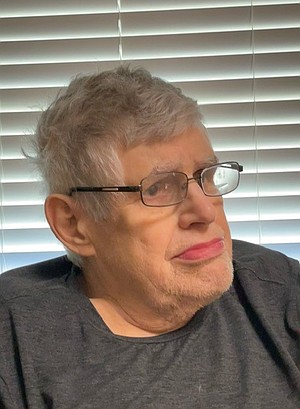 Bill Houchin, age 82, died July 26, in Ft. Smith, where he worked at the Bost Work Development Program and lived in the Brazil House for handicapped men for 22 years.
A previously long-time resident of Little Rock, Bill graduated from Little Rock Central High in 1961, and the Evergreen Vocational School in Bossier City, La., in 1965. He enjoyed going to the Western Hills Methodist Church.
For over 30 years, Bill worked at St. Vincent's Infirmary; initially in housekeeping and in physical therapy, followed by the kitchen and food services.
He enjoyed traveling to see his sisters for adventures of white water rafting and fishing. Bill had a sweet spirit with a gentle manner, even with the fish he happily caught. Often, he displayed a quirky sense of humor.
Once, during a summer picnic among the wildflowers at Mount Rainier's base, he looked up at the 14,000-foot snow-covered peak and emphatically said, "I don't want to climb that mountain."
Born in 1940 as William Frank Houchin, Bill was the son of the late Mildred Bock Houchin and Rex Houchin of the Westwood neighborhood.
Bill is survived by his sisters and brothers-in-law: Susan Abbott (Tom) of Charleston, Ark.; Becky, Rebecca Dymond of North Palm Beach, Fla.; and Betty Winfield (Barry Hyman) of Seattle, Wash.
Bill was especially fond of his five nieces and three nephews, now scattered from Washington and Oregon to Oklahoma, Ohio, and South Carolina. Bill carried each of them around as toddlers and played with them when they visited the Houchin family home.
The services for Bill will be held on Monday August 1 at 9:30 a.m. at the Roller-Chenal Funeral Home, Little Rock, Ark.
Instead of flowers, contributions can be made in Bill Houchin's name to Brazil House, 2010 Brazil Ave., Ft. Smith, Ark., 72909-7417. Online guestbook: www.rollerfuneralhomes.com/chenal.
Published July 31, 2022
OBITUARY SUBMITTED BY:
Roller-Chenal Funeral Home
13801 Chenal Parkway, Little Rock, AR
Phone: 501-224-8300
http://www.rollerfuneralhomes.com/chenal