Sherry Charlene Cook Ponder Roth
Fayetteville, AR, 1950 - 2021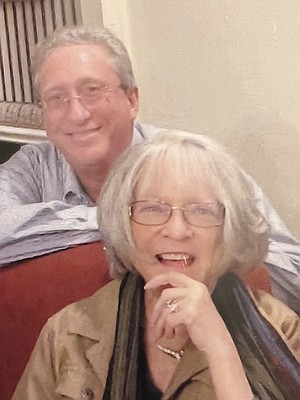 Sherry Charlene Cook Ponder Roth passed from this life on January 3, 2021. She was born on November 28, 1950, in Ponca City, Okla., to Donald Earl and Ettamae Grace (Marlow) Cook. Sherry's namesake was her grandfather, Charles Oscar Marlow.
Sherry was the third child of Don and Ettamae. She grew up and attended school in Pond Creek, Okla. Upon graduation, she moved out of state to attend the University of Arkansas and remained in Fayetteville a lifetime. After obtaining her degree, she joined the Ozark Electric Company. In later years, she worked in Fayetteville's Brewer Personnel Services Inc. Her most loved work was with organic foods management with Harp's grocery.
Preceding her in death were her father, Donald Cook; and her mother, Ettamae Cook; her husband, Louie McCaul; and second husband, Lane Ponder. Proceeding her in death was her beloved husband of 20 years, Paul Edwin Roth, who passed on July 8, 2022.
She is survived by her sister, Earla Kay Messenger (Fred) of Oklahoma, and sister, Linda LaRae Smith of Texas. She is also survived by nieces and nephew, Deidra, Michelle, Jamie, and Justin.
Sherry loved her beloved dogs, George and Gracie, and would be honored for any donations in her name be made to Fayetteville Animal Shelter in Paul and Sherry's name.
Published July 31, 2022