John Edwin "Ed" Rackley, Jr.
O'Fallon, IL, 1939 - 2022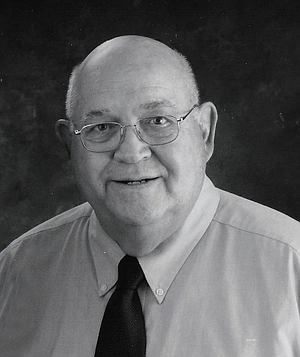 John Edwin "Ed" Rackley, Jr., was born September 20, 1939, in Little Rock, Ark., and went home to be with his Savior on April 26, 2022, age 82, in O'Fallon, Illinois.
Ed lived in Little Rock for most of his life and together, with his wife of 62 years, raised their family. He graduated from Little Rock Central High School in 1957, and also from Little Rock University in 1962, with a degree in accounting. He earned his CPA in 1972, and worked for the Internal Revenue Service for 30 years. He honorably served in the Arkansas Army National Guard from 1956 to 1966.
Ed professed his faith in Jesus Christ and was baptized in 1959. He served faithfully at Geyer Springs First Baptist Church, actively participated in choir, taught Sunday School, did mission work, and served others in many ways. He enjoyed camping, singing quartet music, traveling, and ministering to others. He loved his family and his friends and enjoyed spending time with them. He was known for his faith, generosity, and friendly outgoing personality: he never met a stranger.
Ed was preceded in death by his wife, Katherine J. Rackley; his parents, John E. Rackley and Bertha J. Rackley; brother, Max L. Rackley; and sister, Nita B. Pertain. He is survived by his children, Edwin Rackley of Los Angeles, Calif., Alan Rackley of Little Rock; Jeanette (Jeffrey) Gulick of O'Fallon, Illinois; and Phillip Rackley of Tulsa, Okla. Ed was blessed with four grandchildren: Josiah (Kimberly) Gulick, John (Suzanna) Gulick, Jenna Gulick, and Jacob Gulick, plus three great-grandchildren and many nieces and nephews.
The funeral will be Saturday, May 7, 2022, at Geyer Springs First Baptist Church, 12400 I-30, Little Rock. Visitation begins at 9:30 a.m., service at 10:30 a.m., followed by a private graveside service. In lieu of flowers, contributions may be made to the Arkansas Baptist Children's Home. Online guestbook: www.rollerfuneralhomes.com/chenal.
Published May 1, 2022
OBITUARY SUBMITTED BY:
Roller-Chenal Funeral Home
13801 Chenal Parkway, Little Rock, AR
Phone: 501-224-8300
http://www.rollerfuneralhomes.com/chenal