Judith Ann Reese
Pine Bluff, AR, 1944 - 2022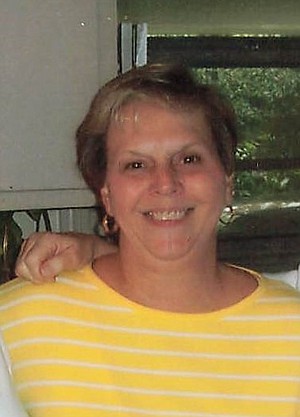 On Friday, April 29, 2022, Judith Ann Reese passed away peacefully in her home at the age of 77. Judy was born one of four sisters on August 18, 1944, in Pine Bluff to the late James Oliver and Margaret Lipps, and later married Gordon Reese on December 16, 1994.
After retiring from Ruston Industrial, Judy managed the family business, Reese's Property Management, alongside her husband, Gordon.
The days she was not working were spent painting flowers, attending ball games and spending time as "Grammy" with her grandchildren and great-grandchildren.
Judy was proud to serve and hold numerous positions as a Catholic Daughter of the America Altar Society and was a very active member of St. Joseph Catholic Church.
Judy was preceded in death by her parents, and a sister, Barbara.
She is survived by her husband: Gordon; her children: Mike Robinson (Shawntel), John Reese (Jill), Beth Reese, Jamie Reese (Alicia) and Cindy Reese (Doug); two sisters: Charlene Lily and Deloris Wade; her grandchildren: Payton Harrison, Jordan Beard, Kaely Andrews, Adam Robinson, Kirstie Reese, Connor Galbraith, Samantha Reese, Emma Reese, and Amelia Reese; her great-grandchildren: Zoey, Rylan, Kaden, Miles, Brantley, Abby, Boston, Natalie, Addi and Madilyn; and a number of other relatives and a host of friends.
A vigil/prayer service will be held at 5:30 p.m., Wednesday, May 4, 2022, in the Fuller Hale-South Funeral Chapel conducted by Deacon Noel F. (Bud) Bryant. Visitation will follow from 6-7:30 p.m.
A Memorial Mass of Christian Burial will be 10 a.m., Thursday, May 5, 2022, at St. Joseph Catholic Church with Father Joseph Marconi officiating.
Memorial contributions may be made to St. Joseph Catholic Church.
Published May 2, 2022
OBITUARY SUBMITTED BY:
Fuller Hale-South Funeral Services
1621 S. Cherry Street, Pine Bluff, AR
Phone: 870-534-2120
http://www.FullerFunerals.com