Patsy Dickerson Shackleford
Conway, AR, 1931 - 2022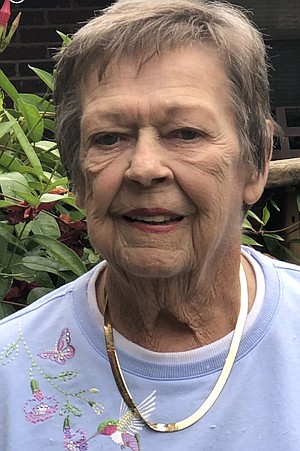 Patsy Dickerson Shackleford, 90, of Conway, Ark., passed away April 27, 2022 in Little Rock. She was born November 12, 1931 to Paul Lee Ewing and Jessie Mae (Brown) Ewing.
Patsy is preceded in death by her parents; her first husband and father to her four children, Foster Rod Dickerson. She is also preceded in death by her second husband and companion William McCrae "Mac" Shackleford, as well as her brother Everette Ewing.
Patsy was a member of the Grace First United Methodist Church. Patsy was avid about being independent and lived independently up to the point of her passing.
Patsy is survived by daughters, Brenda Kay McCrady-Clark (Hershal), Barbara Jean Eggleston (Todd) and Janis Ann DeLaO (George); son, Rod Foster Dickerson; grandchildren, Daniel DeLaO (Vanessa), Michael DeLaO (Laura), Teri DeLaO, Joseph McCrady (Katherine), Carly Summers (Nate), Michelle Haworth (Eric); and 15 great-grandchildren.
A visitation for Patsy will be held at Roller McNutt Funeral Home in Conway on Monday, May 2, 2022 from 6-8 p.m.
Funeral Services will be held Tuesday, May 3, 2022 at 10 a.m., with internment to take place at 1:30 p.m., at Oakland Cemetery in Clarksville, Ark.
Published May 2, 2022