Patsy Ann Wilson
White Hall, AR, 1944 - 2022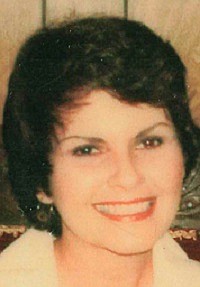 Patsy Ann Wilson, 77, of White Hall, went to be with the Lord Saturday, April 30, 2022. She was born November 25, 1944, in Oakland, Calif., to Melford Ray and Azalee Starr Slaughter.
Patsy's family moved to the White Hall when she was just two years old and she has lived here ever since. She loved her flowers, sewing, and ironing. Patsy loved shopping and spoiling her grandkids. She enjoyed ballroom dancing with her fiance. Patsy attended Oak Grove Baptist Church and was a member of St. Joseph Catholic Church.
Preceding her in death were her parents; and husband, Roy Wilson.
Survivors include her daughter, Lisa Bellomy (Michael) of Sheridan; grandchildren, Erick Cody of Jefferson, and Candace Poe (Devin) of Pine Bluff; six great-grandchildren; two brothers, Leroy Slaughter and Lawrence Slaughter (Judy), both of White Hall; and her fiance, John Schuetz of Pine Bluff.
Funeral service will be 10 a.m., Friday, May 6, 2022 at Robinson & Fuller White Hall Chapel. Burial will follow at White Hall United Methodist Cemetery. Visitation will be 5-7 p.m. Thursday at the funeral home. Online condolences at www.rfwhitehall.com.
Published May 3, 2022