William Grady Wilson
Rison, AR, 1932 - 2022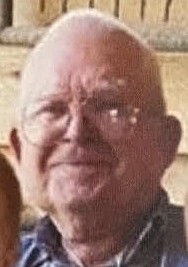 William Grady Wilson, age 89, of Rison, Ark., passed away on Sunday, May 1, 2022. He was born September 26, 1932, in Rison to the late Hubbard and Maudie Wilson. In addition to his parents, he was preceded in death by his brother Thomas Paul Wilson.
During high school he worked for Martin Bros. Butane. He graduated from Rison High School in 1951 and was part of the 1950 State Champion Football Team. This group of men remained close friends and would have a yearly reunion. They later started and funded the State Champion Football Scholarship at Rison High School. Following his graduation he went to work for the Cotton Belt Railroad.
In 1952, he married Betty Lue Bradford. In 1972, Grady and his brothers, Frank and Jewell founded Wilson Bros. Lumber Company, which will celebrate its 50th anniversary this year. His passion was sawmilling, and working and working and working. And making sure his boys were working. His hobby later in life was woodworking with Bubba Reed and Kenneth Taylor. He was a faithful member of Rison Church of Christ. Every time the doors were open he was there and he made sure his family was there.
He is survived by his loving wife of 69 years, Betty Lue Bradford Wilson; his three sons, James Wilson and his wife Karla, Jeff Wilson and his wife Lynn, and Brad Wilson and his wife Stefanie; grandchildren, Tyler Wilson, Blake Wilson, Jacob Wilson, Anna Ballard, Nathan Wilson, Morgan Jones, Shelby Wilson, and Lue Aaron Wilson, and six great-grandchildren. He is also survived by his brothers, Frank Wilson and his wife Delores and Jewell Wilson and his wife Joyce. He also leaves behind his special friends Reginald Glover, Harold Baker McKinney, Ray Morrison, Jim Ed Attwood, and Jesse Worthen.
Visitation will be from 5-8 p.m. Tuesday, May 3, 2022, at Buie Funeral Home in Rison. Funeral services will be 10 a.m. Wednesday, May 4, 2022, at Buie Funeral Home in Rison with Lanis Lindsey and Tim Bassing officiating. Interment will follow in Wilson Cemetery.
In lieu of flowers memorials may be made to Wilson Cemetery Association c/o Melanie Tilley 990 White Oak Bluff Road, Rison, Ark. 71665 or the Rison State Champions Endowment c/o Arkansas Community Foundation 5 Allied Drive, Suite 51110, Little Rock, Ark. 72202.
Arrangements by Buie Funeral Home of Rison (870) 325-6216. Please sign the online guestbook at www.buiefuneralhome.com.
Published May 3, 2022
OBITUARY SUBMITTED BY:
Buie Funeral Home Rison
302 Main Street, P. O. Box 327, Rison, AR
Phone: 870-325-6216
http://www.buiefuneralhome.com