Marjorie H. Forrest
North Little Rock, AR, 1938 - 2022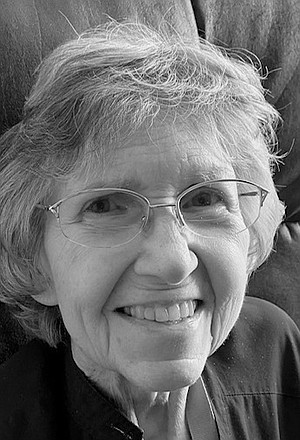 "Kentuckian by birth, an Arkansan by choice."
Marjorie Hanna Kirby Forrest, 83, of North Little Rock, Ark., passed away on April 27, 2022. Marjorie was born October 4, 1938, to Mr. and Mrs. Mark Hanna in Fordsville, Ky. After marrying her husband, Maynard Kirby, in 1960, the couple soon moved to North Little Rock, Ark. Marjorie taught home economics at North Little Rock Senior High School for 30 years until her retirement in 1995. Her post-retirement life consisted of spending time with her family, serving her community at Park Hill Presbyterian Church, and senior citizen enrichment with her clown troupe at the Shepherd's Center of NLR.
She was preceded in death by her parents; husband, Maynard Kirby; sister, Lucille (Argus) Smith; and nephew, Gregory (Gayla) Smith.
Marjorie is survived by her daughters, Marla (Kevin) McGloin of West Gardiner, Maine, and Maurita (Lad) Langley of Harrison, Ark. She leaves precious memories to four grandchildren, Christopher Cruz of Atlanta, Ga., Rachel Cruz of Rancho Palo Verdes, Ca., and Monica (Tyler) Litfin of Brainerd, Minn., and Laura (Joshua) Unum of Orlando, Fla. Marjorie was also the beloved great-grandmother to Katelyn, Brayden, and Colton Litfin.
A memorial service will be held at 10 a.m. on May 21st, 2022, at Park Hill Presbyterian Church, 3520 John F. Kennedy Blvd., Little Rock, Ark. Any family, friends, and former students are welcome to celebrate her life. In lieu of flowers, donations can be made to the Shepherds Center of NLR or Park Hill Presbyterian Church in NLR.
Published May 6, 2022