Darlene Francis Motley
of Little Rock, AR, 1933 - 2022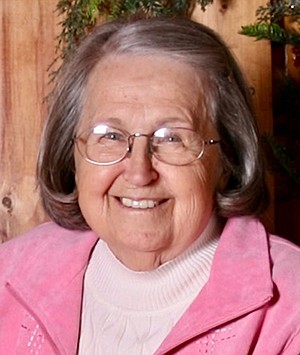 DARLENE DUFF MOTLEY, age 88, of Little Rock, Ark., died peacefully on Saturday, April
30, 2022. Darlene was born in Little Rock on August 21, 1933. Darlene was
preceded in death by her mother, Ola Mae Duff Donnigan, and by her loving
husband of 66 years, Ralph Glenn Motley. Darlene's spirit will live on in her two sons, Phillip Motley and Randy Motley (Linda). Darlene will never be forgotten by her six grandchildren: Michelle York (Chris), Nicholas Motley (Jaime), Michael Motley (Keesha), Rachael Nachtigal
(David), Winston Motley, and Megan Cullum (Greg). Darlene cherished her great-
grandchildren: Bailey, Cody, and Shelby York; Lillian Motley, Lael Kaufman, and
Kenton and Olivia Nachtigal. Darlene graduated from Mabelvale High School in 1951, having met the love of her life Ralph in 1950. From 1951 to 1955, Darlene and Ralph lived in Norfolk,
Va., where they made many friends and memories while Ralph served in the Navy.
While raising a family, Darlene worked for many years at the Teletype Corporation before her official retirement at age 55. Darlene remained very active in her retirement, and was well known among guests of Motley's Farm, where she welcomed multiple generations of families and gave treats to tens of thousands of children on school field trips throughout the years. Darlene was an expert quilter and gifted many of her unique creations to her family. She had a green
thumb and a knack for raising African Violets. She enjoyed collecting antiques
with Ralph throughout the years; with an affinity for glassware and salt cellars. In
many things, including clothes, food, and art, Darlene knew what she liked and
was not afraid to tell you. A woman of petite stature but big personality, Darlene will be remembered for her intelligence and wit, sense of humor, and most of all the enduring love and
support of her family. It was a rite of passage for her grandchildren when they
were finally "taller than Grandma". She had a great memory and shared countless stories of growing up in the country and travelling with her family. She never
forgot a birthday. She had a large influence on her grandchildren and great-
grandchildren, which they will carry with them forever. Darlene remained very active until the end of her life, eventually moving to Good Shepherd retirement community, where she made many friends. Darlene was a capable and independent woman, a loving Wife and Mother, a perfect Grandmother, and to many a dear friend. She will be deeply missed by all that
knew her.A private service will be held at the Arkansas State Veterans Cemetery in North
Little Rock, Ark.
Published May 8, 2022
OBITUARY SUBMITTED BY:
Smith Little Rock Funeral Home
8801 Knoedl Ct., Little Rock, AR
E-mail: littlerock@smithfamilycares.com
Phone: 501-224-2200