Charlotte Ann Scott Barnes/Turner
Camden, AR, 1930 - 2022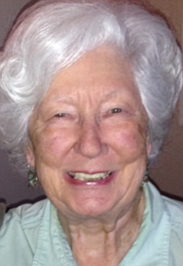 Charlotte Ann Scott Barnes/Turner, 91, ascended to her Lord Friday morning April 29, 2022. She enjoyed a full and joyful life with her parents, Rev. Manuel E. and Estelle Scott (deceased), sister Martha and brother Bob (both deceased) and sisters Mary Sue and Beth. After marrying the love of her life, Maury Allen Barnes, on December 26, 1948, she birthed and raised two sons, Robert Allen Barnes of North Little Rock and James Manuel Barnes of Bentonville. Each son married and raised her grandchildren and great-grandchildren. Robert married Marcia McNutt and together they raised two sons, Alex and Zach, in North Little Rock. Zach married Kim Field and they have two children, Harper and Sloane, and live in Southlake, Texas. Alex and partner Theresa Niemczyk live in Jacksonville, Ark.
Manuel married Priscilla Horton and they raised four daughters, Stephani, Kourtney, Amy, and Jessi and they all live in Bentonville, Ark. Stephani married Bob Cessario and they are raising two boys, Caleb and Joshua, and both live separately in Bentonville. Kourtney married Beau Barrett and together they are raising three children, Elijah, Pearson, and Noomi, and live in Bentonville. Amy married Dr. Ben Hall and together they are raising three children in Bentonville, Aowyn, Simon, and Henry. Jessi lives in Bentonville.
Maury and Charlotte celebrated their Golden Anniversary on December 26, 1998, then she endured Maury departing to be with the Lord June 3, 1999. On December 11, 1999, she wed Sgt. Ed Turner, a WWII veteran, a Purple Heart recipient, and survivor of D-Day and the Battle of the Bulge. She enjoyed many good years with Ed until his death in December 14, 2014. Charlotte's stepchildren are Carla Franks, Cece Grimes, Sherrie Turner, of Camden, and John Turner of California. Cece provided loving care for Charlotte for six years prior to the onset of breast cancer.
Charlotte loved her many nieces and nephews. Charlotte has given her earthly body for medical research and once that is complete the family will have a celebration of her life with her ashes being laid to rest adjacent to her husband, Maury, in Camden, Arkansas. We will contact family and friends at that time regarding this memorial service.
Memorials may be given in Charlotte's name to the First United Methodist Churches of Warren and Camden, Ark.; Hospice of Ouachita Medical Center, and the Public Library of Camden/Ouachita County.
Published May 11, 2022