Julia Louise McNutt Jones
Phoenix, AZ, 1936 - 2022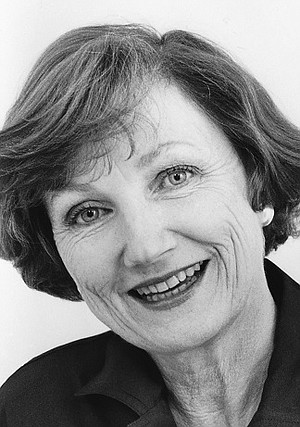 Julia Louise McNutt Jones, 85, passed away April 20, in Phoenix, Ariz. Jones was born Aug. 24, 1936, and raised in Little Rock to Helen Newton McNutt and Charles McNutt, in the Quapaw Quarter at the Newton House that bears her family's name. They were the fourth generation to live in that home. There will be a private family service. Memorials may be made to the Alzheimer's Association.
Jones went to work for the Arkansas Democrat in 1955, getting her first professional newspaper experience under Bob McCord, who gave her the job after hearing her say – despite her lack of experience – that she always wanted to go to work for a newspaper. After the birth of her three daughters, Jones went back to the Democrat briefly, and then worked for the Arkansas Gazette writing stories about Little Rock homes. When a spot on the women's section staff opened, Jones moved there, writing bridal profiles.
In 1969, Jones left the Gazette for the birth of her son, and later returned, writing bridal stories until an opening appeared on the Sunday magazine staff. When the Gazette created a full features section, she went to work there. The paper had condensed their women's section to a few pages inside the feature's section, but decided to do a full women's section again. Jones became the women's section editor, traveling to New York for fashion week twice a year and covering Arkansas fashion and designers.
During this time, Jones met the features editor at the Phoenix Gazette and went to work there in 1985, writing fashion and society stories and a lifestyle column. She worked there until she retired in 1992.
Jones is survived by her husband, Gerald Drury; daughters Elaine Murphy and Nikki Naylor; son and daughter-in-law, Matt and Melanie Jones; a stepson, William Drury; a stepdaughter, Cynthia Arum; and many grandchildren and great-grandchildren.
Published May 11, 2022