Olin Jackson
Bentonville, AR, 1931 - 2022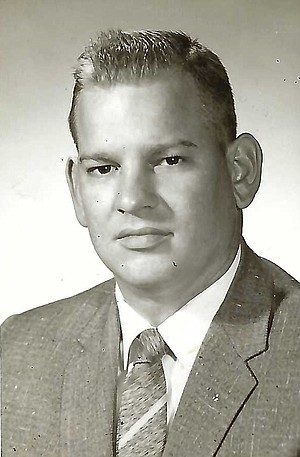 Olin L. Jackson, of Bentonville, died May 14, 2022. He was born at Dug Hill, Ark., on February 2, 1931 to Sam and Myrtle Jackson.
He graduated from the University of Arkansas and served in the US Army during the Korean War. He was retired from the Federal Home Loan Bank Board, where he served as a Savings and Loan Examiner.
Survivors include his wife, Thelma Motley Jackson; and three grandchildren; Elize Beth Jackson, Michael Lloyd, and Marshall Lloyd.
He was preceded in death by his sisters, Anna Bell Plumlee and Allene Lauber; his son, Joseph Jackson; and his daughter, Ramona Lloyd.
No services are planned.
Arrangements by Epting Funeral Home Bentonville. Condolences: www.eptingfuneralhome.webs.com.
Published May 15, 2022