Richard "Dick" Stueland
Rogers, AR, 1931 - 2022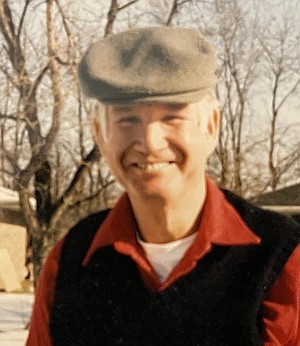 Richard "Dick" Stueland, 90, passed away Tuesday, May 10, 2022 at the Circle of Life Hospice Center in Bentonville, Ark. A memorial service for Dick will be held at 11:30 on Monday, May 16, at the Fayetteville National Cemetery in Fayetteville, Ark.
Dick is survived by his daughter, Deborah Jellerson (Russ) of Marion, Iowa; his two step-children: Trish Love (Mark) of Rogers, Ark., and John Murphy (Stacy) of Sherman, Texas; two granddaughters: Jennifer Keith (Scott), Leah Kahle (Beau); and one step-grandson, Joe Love (Erin); two great-grandsons: Collin and William; his niece, Marcia Hendrickson (Franklin); his dear friends from the Wellness Center, including Dwight Thomas and Eddie Black; as well as his pets, Baby Cat and Lucy.
Dick was born October 30, 1931 in Des Moines, Iowa, to Mary Brooks and Antony Stueland, and was the youngest of five children. Orphaned early in life, he spent time in an orphanage before his eldest brother, Leo, came of age and adopted him and raised him as his own. After high school, Dick enlisted in the Marines and proudly fought for the freedom of others in the Korean War. While he was serving in the Marine Corp, he married Wilhelmina Von Gerichten of Brooklyn, N.Y., and had one daughter, Deborah. They divorced some years later. He married Freda (Malone) Murphy in 1995 in Terre Haute, Ind., eventually moving to Rogers, Ark., to be near her family. He spent his remaining and happiest years with his beloved Freda.
Dick worked for Iowa Electric until his retirement in 1991. The greatest loves of his life were his family, his God, his Country, his buddies, and being a part of the Model A Restorers and Antique Automobile Clubs. He was proud of his time in the Marine Corp, was a strong patriot, and was known as an "All-American Man" by his friends.
He was preceded in death by his parents; his siblings, Leo, Keith, Virginia, and Mary; as well as many down-on-their-luck dogs that he made sure had wonderful lives over the years. Most importantly, he is going home to be with his wife, Freda, who he lost earlier this year.
He we be greatly missed by his family and friends. Behind the exterior of a lifelong stubborn Marine, he had a big heart. There was nothing he would not have done for someone he cared about. Arrangements by Rollins Funeral Home: www.rollinsfuneral.com.
Published May 15, 2022