Vannette W. Johnson
Pine Bluff, AR, 1930 - 2022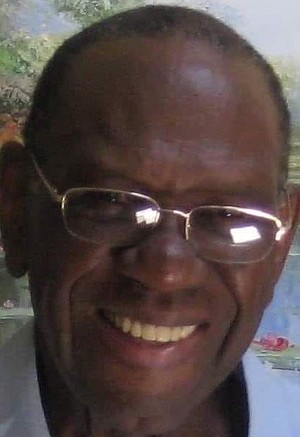 Dr. Vannette W. Johnson, a retired educator, coach, and politician, passed away in Pine Bluff, Ark., on May 12, 2022. On May 27, 1930, Dr. Johnson was born in Little Rock, Arkansas, the youngest child of Charlie and Laura (Miller) Johnson. He attended public schools in Little Rock and graduated from Dunbar High School in 1948. Dr. Johnson graduated from Arkansas AM&N College in 1952 with a degree in history and government and served as Student Government Association President; leading the Golden Lions football team as an All-American quarterback; and he was a member of Alpha Phi Alpha Fraternity, Inc. He furthered his studies at the University of Arkansas in Fayetteville, earning a master's degree in physical education in 1961 and an Ed.D. in education. Dr. Johnson served as a high school football, basketball, and track coach at Merrill High School in Pine Bluff during his early career. In 1957 he began his career at Arkansas AM&N as an assistant football and head track coach and was appointed head football coach and athletic director in 1962. He held that position for 11 seasons (1962-1972), posting the best record of any Golden Lions football coach at that time, with an overall record of 54-46-6. During Dr. Johnson's tenure, he produced 32 professional football athletes. He also served as athletic director, professor of education, chairperson of the Department of Health and Physical Education, and Compliance Coordinator for Athletics. He retired from the University of Arkansas-Pine Bluff in 2014 with 57 years of service.
Dr. Johnson was inducted into the University of Arkansas AM&N National Alumni Association Hall of Fame in 2011. He also was inducted into the Southwestern Athletic Conference Hall of Fame in 2007 for college sports administration, football, and men's track and field. In addition to his education career, he was elected to the Jefferson County Quorum Court, District 7, Pine Bluff, retiring in 2014, serving for 38 years. Upon his retirement, Dr. Johnson said one of his proudest accomplishments was seeing the quorum court appropriate funds to help build the UAPB Golden Lions Stadium. Johnson's political experience also included membership on the Democratic State Committee and as a member and secretary of the Jefferson County Democratic Central Committee. He served as an "Arkansas Traveler" for Bill Clinton during the 1992 presidential campaign, and as an alternate Arkansas delegate to the Democratic National Convention in 2000. Dr. Johnson was always active in Pine Bluff and the State of Arkansas. He was a member of St. John African Methodist Episcopal Church (AME) for more than 55 years. He was a member of the following organizations: the National Association for the Advancement of Colored People (NAACP); the Pine Bluff Chamber of Commerce, and the W.M. Townsend Elks Lodge, the University of Arkansas-Pine Bluff National Alumni Association, among many other local, statewide, and professional organizations.
He is survived by his wife, Delois Davis Johnson, and four daughters: Juliette Johnson Faulding of Centreville, VA; Lynnette Johnson Williams (Todd) of Upper Marlboro, MD; Melanie Johnson Dumas of Pine Bluff, AR; and Leontyne Johnson Burbridge (Gregory) of Huntsville, AL; three granddaughters, Naomi Nicole Shelton of Washington, DC; Jesilyn Delois Dumas of Pine Bluff, AR, Terrica Annette Urquhart of Huntsville, AL; four grandsons, DeVan Darnell Howard (Constance) of Pine Bluff, AR; Joshua Leon Urquhart of Atlanta, GA; David Faulding of Centreville, VA; and Triston Isaac Scott of Huntsville, AL; three great-granddaughters, DeYanna Vernicka Howard of Huntsville, AL; Xairya Nicole O'Neal and Benelli Nyne Wilson of Huntsville, AL; two great-grandsons, DeVan William Howard of St. Louis, MO; and Dezmond Darnell Howard of Pine Bluff, AR; sisters-in-law Lazelle Wesley Johnson; Georgia Davis Jones; Joyce Davis Carmouche, Lois Faye Wilson Davis, and Viola Washington Davis; brothers-in-law Luke Taylor and William Davis; numerous nieces, nephews, cousins, extended family; and his devoted caregiver, Tomeka Jackson.
His parents and siblings preceded him in death: Charlene Delores Johnson; Bessie Lee Johnson Walker; Hortense Elizabeth Johnson Woods; Charles Vernon Johnson; and his first wife, Luella Bender Tapo.
Arrangements are entrusted to Johnson Funeral Home of Wynne, Arkansas.
Funeral Service 11 a.m., Saturday, May 21, 2022, at St. John AME Church, 1117 W. Pullen Ave., Pine Bluff, Ark., 71601, 870-535-3760.
Published May 17, 2022