Connie Lou Engleman-Hurt
Gravette, AR, 1944 - 2022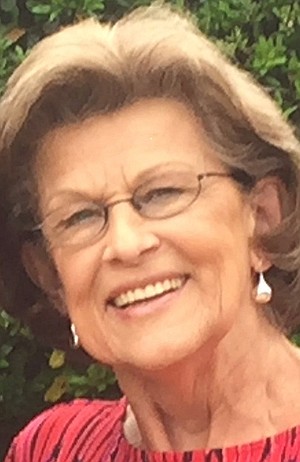 Connie (Hurt) Engleman-Hurt, 78, of Gravette, Ark., passed from this life and into eternal life, Wednesday, May 18, 2022, at Circle of Life Hospice in Springdale. She was surrounded by her three children and their love at the time of her passing.
Connie, called Meme by her family, was born in York, Neb., on March 12, 1944, to Robert and Marian (Nichols) Hetherington. She spent her early childhood years in Tucson, Ariz., before moving to Gentry, Ark.
Connie was as a farm girl and with her husband, JD Engleman, worked a dairy business while raising their three children. In 1980, the Engleman family was honored as Benton County Farm Family of the Year. Later they would operate and manage several chicken houses on their farm in Gravette.
Connie loved to make various items with her knitting machines and was a pretty good bowler in her day. She also had a great love for horses, especially her Paints, Queenie and Fancy. She enjoyed time with all friends. But more than anything, she loved her family and the time she spent with them at holidays and special occasions.
She was preceded in death by her husband, JD Engleman; and her parents.
Those left to cherish her memory include her three children, Brenda (Randy) Salley, Rob (Brigitte) Engleman, and Joy (Bryan) Waghorn; her sister, Bonnie (Jack) Shankles. She is survived by her 13 grandchildren, Cody Salley, Colt Salley, Jeffery (Hanna) Ward, Macie (Alex) Keaton, Kamrey Engleman, Tucker Engleman, Brieann (Kevin) Easter, Madison Ward, Brooke Wallace, Bailey Wallace, Blair (Edran) Ali, Breanna Wallace, and Brock Waghorn; two great-grandchildren, Paxton Parker and Jaycie Easter. Meme also left behind her constant companion of 11 years, her little Chihuahua, Bell.
A celebration of life for Connie (Hurt) Engleman will be held at 10 a.m., Saturday, June 4, 2022, in the Chapel of Bella Vista Funeral Home, Bella Vista, Ark. Randy Salley and Jack Shankles will be officiating. A graveside service for the family will be held immediately following at Bethal Cemetery in Gravette, Ark.
Connie asked that any donations be made to the Circle of Life Hospice (https://nwacircleoflife.com) or to the Bethal Cemetery in Gravette, Ark.
To extend online condolences to the Meme's family, please visit http://www.funeralmation.com.
Published May 26, 2022